Six tips for dress shopping
Engagement season is over and if you're left hand is weighed down by the weight of a sparkly new jewel, there's a good chance you can't wait to try on some fabulous new gowns to match.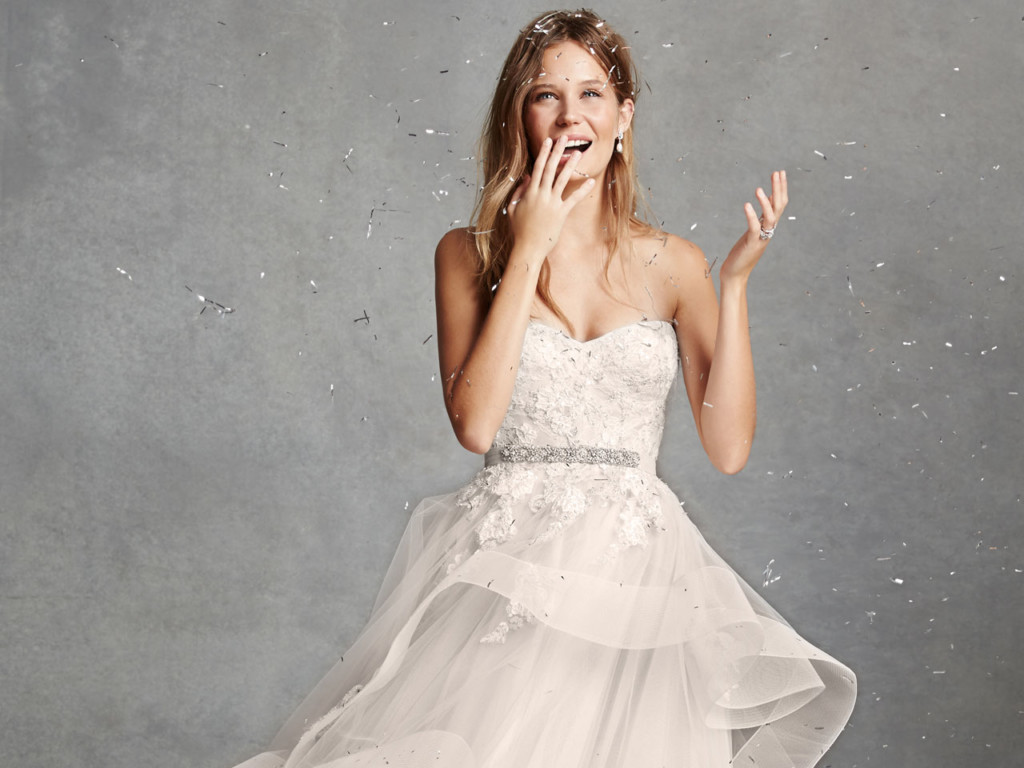 Maybe you've envisioned the perfect fit-and-flare satin gown with a ruched bodice since you were 10 years old. Or, maybe, you've never even thought about trying on a wedding dress and haven't worn a gown since prom more than a decade ago. Whether you've got it all planned out or are flying by the seat of your pants, there are a few basics to keep in mind when shopping for your dream dress.
Shower and put on make up. You'll want to look and feel your best, so going dress shopping right after you hit the gym or had lunch at a Chinese buffet probably isn't a good idea.

Know your budget and stick to it. Make sure the stylist knows what you want to spend. Trying on a $10,000 gown with Swarovski crystals "just for fun" when your budget is $4,000 isn't a great idea.

Don't invite everyone you know. Keep your shopping party small (think two or three). Having an overwhelming amount of opinions (and estrogen) can make an already emotional experience even more confusing.

Stick to visiting two, maybe three, salons. Visiting too many salons will turn into you trying on "just another white dress." Have some options, but don't bury yourself in choices.

Make appointments. This sounds obvious, but most salons require appointments, which often can book up several weeks in advance.

Know it's OK if you don't cry. Some of us just aren't that emotional. Finding your dream dress doesn't always mean the water works will turn on, and that's perfectly normal.