Skip the lingerie
Lingerie showers aren't for everyone. Read on to brainstorm alternative ideas.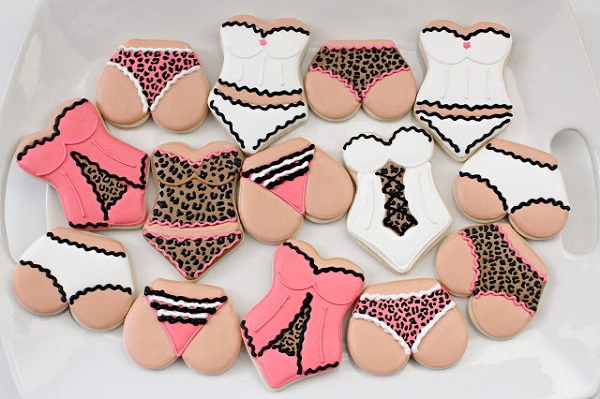 For some brides, there's nothing more fun than opening up eight new matching bra and pantie sets. For others, it's just downright awkward. If you fall into the latter category (no shame!) communicate your wishes to your MOH, or the person responsible for hosting your Bachelorette Party.
The good news? There are ton of fun and flirty alternatives to the traditional night-before lingerie shower. Maids of Honor, check out these too-cute ideas that'll have you forgetting lingerie showers even exist.
PJ Party – Shower the bride with cute pajamas. Silky camisoles for summer and warm, fuzzy sets for winter.
Honeymoon Essentials – Is the bride heading somewhere tropical? Throw a swimsuit shower! Somewhere chilly? Think scarves, cute luggage and leggings.
Beauty Bash – Looking flawless all the time isn't cheap. Treat the bride-to-be with all things beauty! Nail polish, massage treatments, makeup and lotion make great gifts.
Date Night – Make the first few months of marriage easy on the bride by gifting pre-packaged date nights. Think Fandango gift cards with candy, concert tickets or splurge for a weekend getaway.
Shoes shoes shoes! – For the girly girl, shoe parties are a blast. Find out the bride's size and have her maids give her everything from flats to sparkly Kate Spade pumps.