Smoke Modern Barbeque opens in Birkdale Village
Colorado-based restaurant opening two North Carolina locations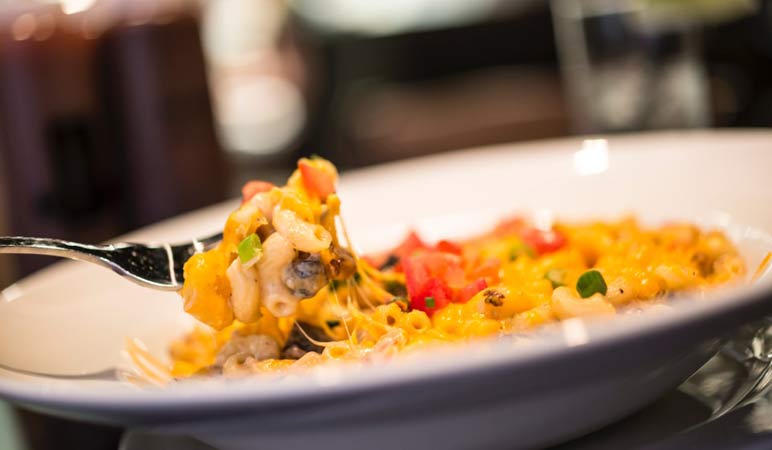 Colorado-based Smoke Modern Barbeque will open tonight in Huntersville for dinner service after a soft launch this past week. The new space in Birkdale Village marks number three for the group and the first outside of Colorado.
The first Smoke opened in Basalt, Colorado, in 2007. The menu offers a blend of cuisines from Cajun and Creole to Southern comfort and barbecue.
"We've spent years researching, sampling, enjoying barbecue from all of the great barbecue regions in the country and we try to emulate what each region is best at," owner and chef Jamie Theriot explained. The brisket, for example, emulates Texas, while the Carolinas inspired the pork, which is pulled by hand. The ribs cull from both Kansas City and Memphis, while the sauces are made with loyal followers in mind: mustard and vinegar sauces from the Southeast, spicy Texas sauces made with brisket in mind, and a sweet Kansas City style sauce.
"I would never be so presumptuous to come into a barbecue region and tell people I know how to do it or call it authentic, and that's really what the modern in our name is meant to connote."
Theriot brought on Dominic Battistella, formerly the executive chef at Red Rocks Cafe, to run the kitchen. Jeff Wakem is the restaurant's general manager, and is cultivating the beverage program at Smoke, which Theriot says features a long list of wines by the glass, cocktails, and bourbon, which pairs well with barbecue.
There is a mac and cheese special daily, with options like spicy shrimp sausage on Mondays and pulled pork and green chile on weekends. You'll find barbecue plates, with pulled pork, brisket, ribs, smoked chicken and beef sausage as options, as well as steaks, seafoods and burgers.
"This is not a red-and-white-checkered tablecloth, peanut-on-the-floor, picnic table kind of a barbecue place," Theriot said.
The restaurant will seat about 140 diners inside, while patio space, complete with a fire pit, adds seating for another 40 to 50. They'll be open for dinner this week, starting at 4 p.m. until 11 p.m. On Monday, they'll add lunch service from 11 a.m. and remain open through dinner.
Theriot became familiar with Charlotte through his involvement with Firebirds, particularly Dennis Thompson, who helped him find the space in Birkdale Village. A Stonecrest location of Smoke is also in the works, and will open this summer.
"We can already feel the energy out here and what a great complement it's going to be," Theriot said.