Sneak Peek: Should you do a first look?
Melissa Clark of MelissaJoy Photography sat down with us to discuss the ins-and-outs of a first look.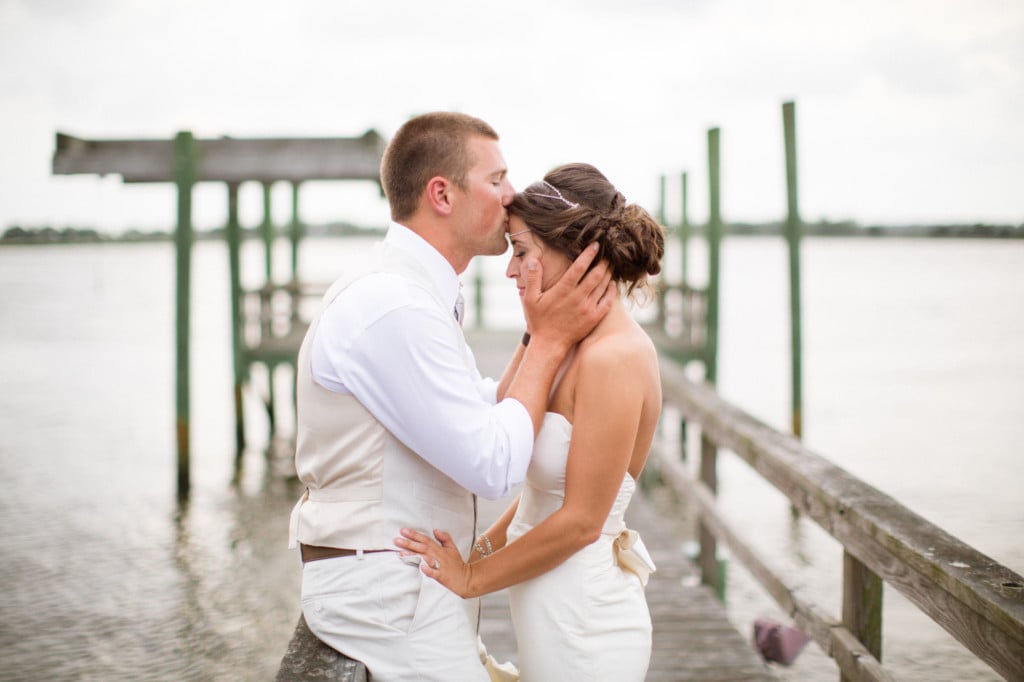 One of my childhood friends recently tied the knot and, like many couples these days, opted to snap the majority of her pictures with her groom before the ceremony. Her mother-in-law was shocked. "I've never heard of the bride seeing the groom before the wedding," I remember her saying.
As it turns out, what's become known as the "first look" burst onto the scene a few years ago and has since taken wedding photography by storm. Many professionals attest that having the bride and groom take pictures before the ceremony not only saves time, but also creates a unique, sentimental moment for the couple to spend a few minutes in privacy before the wedding events commence.
But for traditionalists, the thought of seeing your groom before the ceremony starts is unnerving, to say the least. I sat down with the talented Melissa Clark of MelissaJoy Photography to pick apart the ins-and-outs of capturing a first look.
Pros
More time. This is the number one argument photographers make in support of the first look. Capturing shots of the bride and groom together before the ceremony prevents rushing through post-ceremony shots in order to make it to the reception on time.
More emotion. "The first look is more raw," Melissa said. "Sometimes during the ceremony, when a groom sees his bride, there is so much emotion but he can't express it due to all the guests watching. With a first look, he doesn't have to hold back."
More shots. The first look allows the photographer to capture several shots of the bride and groom looking relaxed and natural before wedding guests and family members begin fighting for their attention.
Cons
Losing "that moment." You know, the moment you've envisioned since you were a little girl when the big church doors swing open and you approach the love of your life, teary-eyed at the alter… that moment.
Upsetting traditionalists. A bride and groom should ultimately make decisions that they're happy with and that represent their new life together. Even still, Grandma probably won't be happy with the idea of a first look.
Unrealistic expectations. Just google 'first look' and you'll come across countless photos of a gasping groom in awe of his bride. But not all men respond the same way, which could result in a little disappointment for brides with high expectations.
Melissa's opinion
"I'm personally all for the first look," she said. "My husband is traditional but we did a first look and he tells our clients that it didn't take away from the ceremony at all. It's a special moment in and of itself."
Still not convinced?
Don't worry – photographers have captured pictures of the bride and groom sans first look since cameras were invented.
"I never want to make a client feel like if they don't do a first look, the day will be crazy," Melissa said. "It can be perfect without it."
If you're against a first look, the best thing you can do to make the picture-taking process run smoothly is to come prepared.
Construct a list for your photographer ahead of time, which includes names of family members and their relation to the bride and groom.
Decide ahead of time which family members should be in pictures. If you don't want Great Aunt Sally in intimate family photos, have your mother or maid of honor make sure Sally exits with the rest of the wedding guests.
MelissaJoy Photography
704-560-2287
www.melissajoyphotography.com