Soft Statement: Piper Collection Pillows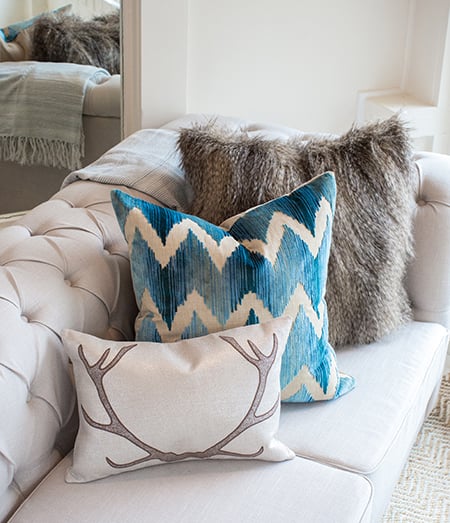 PICK UP a Piper Collection pillow, and you'll know it's one of founder Whitney Caudle's creations. The collection's stunning designs, intricate details, and quality materials—the inserts are a heavy down—make the pillows stand out. As if she's not busy enough, Caudle recently introduced handbags and indoor/outdoor fabrics to Piper Collection customers. Find her work at Charlotte home stores, including Theory Design Studio, Isabella, LAM Home, Bedside Manor, and Mrs. Howard.
Pillows pictured, from left to right: Prancer in Fudge, $224; Mary in Blue, $290; Matty, $264.