Spotlight: Fur-baby love
Tips on incorporating your furry friends into your wedding day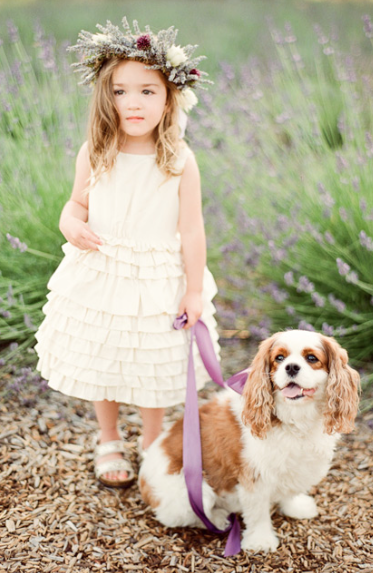 We see it all the time – individuals who fall in love first and foremost with their dog before ever falling in love with their future spouse.
It's hard to argue that wedding day photos with pets aren't irresistibly cute but it's harder to implement your four-legged friend into the most important day of your life.
Planning is key when it comes to executing ceremonies and receptions with pets.
Thinking about including your dog in your wedding day? Here's some advice:
Make sure your dog is up for it. If your dog barks, isn't leash trained or strays away from strangers, a wedding ceremony might not be a good fit.

Consider incorporating your dog in save the dates or invitations instead. This way, your pooch will be included but can stay at home on the big day.

Double check your venue. Some wedding ceremony and receptions venue have no pet policies.

Practice makes perfect. Love the idea of a flower girl walking your dog down the aisle? Make sure you run through the scenario several times.

Designate a puppy sitter. After the ceremony is over, you'll be too distracted to tend to your dog. Appoint someone to see that your dog is fed and cared for appropriate during the party.

Let your guests, photographer and other vendors know your plans. We don't want unexpected allergic reactions that prevent your vows from being heard due to consistent sneezing!