Spotlight: mountain destination wedding
Want to learn more about a mountain wedding? Don't miss the Burnsville Wedding Expo.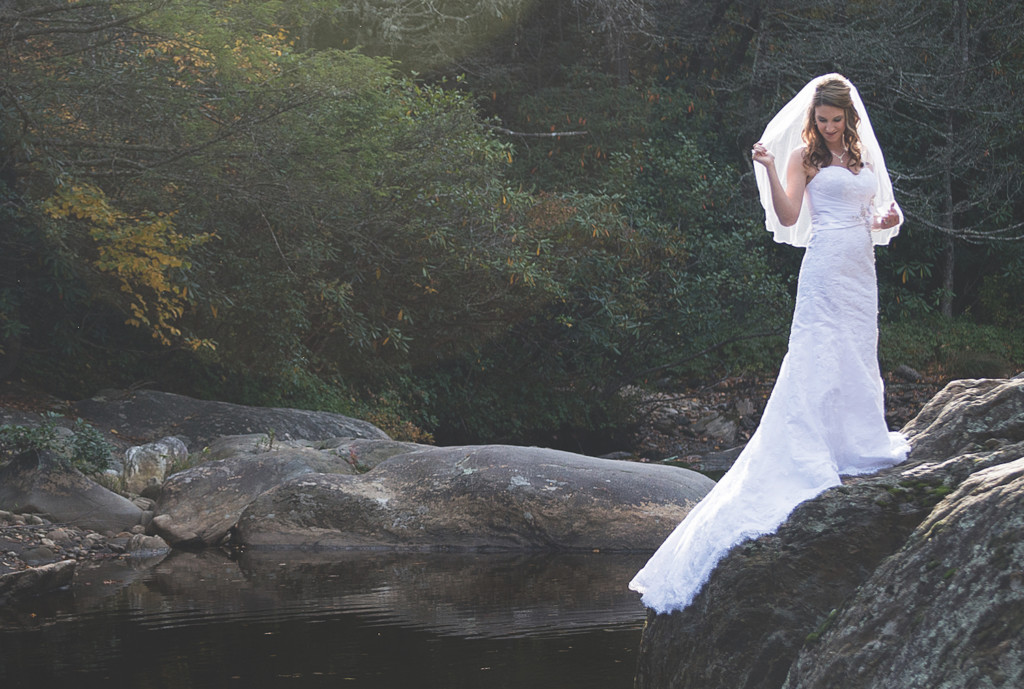 Brides searching for the perfect destination for their mountain wedding are in luck. The first ever Burnsville Wedding Expo will feature more than 30 local vendors promoting weddings in the Blue Ridge Mountains and western North Carolina.
The event is open to brides, grooms and their friends and family, and will feature a variety of vendors including: venues, florists, photographers, planners, bridal fashion, caterers, DJs, transportation and more.
The event will take place at Burnsville Town Center on Saturday, Feb. 20, from 10 a.m. to 4 p.m. Expect about a 2.5 hour drive from Charlotte.
The expo is designed to showcase local businesses and allow brides to meet vendors, see products firsthand and ask questions to help prepare them for their big day.
"These local vendors add that personal touch, and that's kind of what a small town like ours is known for," says Chad Fox, Burnsville Town Center manager. "They have the work ethic and the customer service to help you through what at times can be a daunting task."
Cost to attend is $5, and guests will be entered for a chance to win door prizes, raffles and goodie bags.
For additional information about the Burnsville Wedding Expo, visit www.BurnsvilleTownCenter.com or call (828) 682-7209. To learn more about Burnsville and Yancey County, visit www.ExploreBurnsville.com.