STYLE: Toska Husted of Toska European Spa in Dilworth
Meet Charlotte's skin care maven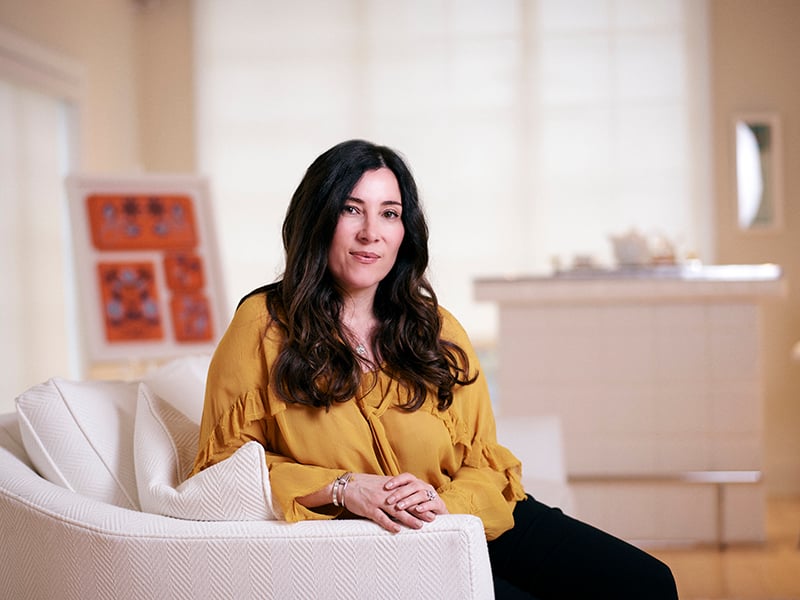 Six days before the Super Bowl in February, esthetician Toska Husted flew to Miami to give Jennifer Lopez her signature Toska Triple Lift Luxury Facial as the star prepared for her halftime performance. Husted, a native of Kosovo and owner of Toska European Spa in Dilworth, administered the beauty treatment in J. Lo's bedroom as her daughter, Emme, and fiancé, Alex Rodriguez, traipsed in and out.
How exactly did Jennifer Lopez hear about Husted's facial? "Through Kim Kardashian," Husted says with a smile and a shrug. And how did Kim Kardashian get her name? "Probably through Jennifer Aniston," she says. Her smile widens slightly.
The three-step process involves a deep cleanse of the skin, a custom cocktail of serums, and a remodeling machine that tones the facial muscles. Clients pay $495 for one of Husted's estheticians to perform the Triple Lift Luxury Facial at the spa she's owned on East Boulevard since 2016. (It's $595 to book Husted for this service, and her wait-list is more than a year long.)
The 48-year-old mother of two daughters, ages 26 and 21, works with other celebrities, but she says nondisclosure agreements require her to keep details from many of those visits a secret. She'll jet to New York or L.A. for an A-lister when her schedule allows, but she prioritizes her regular clientele, some of whom travel from Charleston and Atlanta for treatments.
Husted believes skin care is about well-being, not vanity. "It's an organ—a shield that protects all of your internal organs," she says. "The most important thing you can do is cleanse it properly and protect it from the sun." And if you're lucky enough to nab an appointment with this skin care maven, you, too, could have the J. Lo glow.
Three things  she can't live without:
Biologique Recherche Lotion P50: It's an exfoliating lotion that's been around since 1970 and probably the best product
ever made.
Instacart: I use it for groceries all the time.
Dyson Airwrap: I waited two months for it. It dries my hair in half the time. Put it on your wish list.
---
Toska's spa is temporarily closed, but you can still purchase skin care products from the business here.