Suite Celebrates Five-Year Anniversary With Several Events
2008 marked the beginning of the golden era in Charlotte nightlife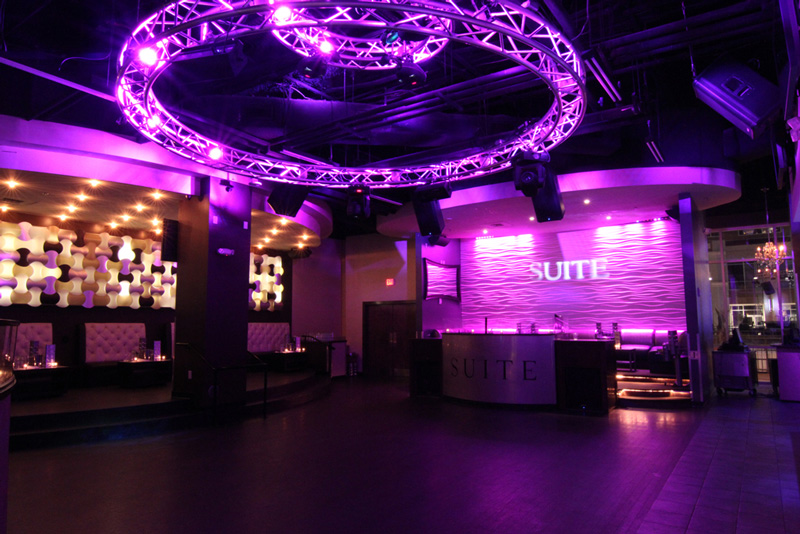 Suite
is celebrating its five-year anniversary with five nights of parties. The festivities began
last night
and continue through Sunday.
Reaching the five-year mark is an achievement for any business, but it's especially a feat for a nightclub. If I had to guesstimate, I would say that only about 20 percent of the nightclubs in Charlotte stay in business for at least five years. Suite opened at the end of May 2008, in the middle of an opening spree of venues at the then-newly opened
EpiCentre
, which saw several bars and restaurants open one-by-one during that year.
I recall the spring and summer of 2008 being the beginning of an exciting time for Charlotte nightlife. From that point, and on through the next four years, the number of nightlife venues in this city basically tripled, thanks to all of the activity that kicked off in Uptown (in addition to the EpiCentre, several venues would begin opening at the long-awaited NC Music Factory), South End (became a hub for lounges), NoDa (the recession forced several art galleries to close; many of the spaces reopened as bars), Plaza Midwood (an eclectic mix of bars now define the neighborhood), and Montford Drive (it's one of the only true "strips" in Charlotte). For those of you who moved here within the last couple of years, you know these areas for their vibrant nightlife, but, believe me, it wasn't always this way.
When Suite opened, it also was a part of the ascension of the bottle service trend that continues to dominate Charlotte's nightlife scene to this day. Another thing I remember about the time that Suite opened is the flack it caught from locals who weren't accustomed to guest lists and doormen being selective. In Charlotte, prior to 2008, it was pretty much standard that if you met the dress code and paid your cover charge, you got into any club you wanted. But Suite wanted to ensure that it let in the most desirable partiers, and that it saved room for its VIP guests (oftentimes celebrities and pro athletes). So it became common that would-be patrons walked up to the door around 11:30 p.m. or midnight and would have to stand to the side—the other side of the velvet ropes—sometimes not getting in.

Inside Suite.

The Skyview Terrace at Suite.
People complained—we saw it often in the comments sections of web articles and blogs—but it was largely because Charlotteans weren't accustomed to nightclubs being very selective at the door. I always compared it to that scene you've seen plenty of times on TV shows and in movies, where a group of friends go to a particular club for the first time, are deemed not cool enough by the doorman, and have to resort to antics to get in. While those scenes were certainly exaggerated for entertainment purposes, they do represent what it's like at many nightclubs in other cities. Suite wasn't solely responsible for this trend in Charlotte, but it was one of the first.
I don't want to make it sound as if it was like a fortress trying to get into Suite, and, actually, it eventually became rather easy to gain admission, once it died down from being the new "it" spot that filled up to capacity night after night. And Suite succeeded where many other Charlotte clubs failed—it's managed to continue to be a hotspot five years later—so, apparently, it's doing something right. And it's one of the few nightclubs that have maintained many of the standards it started with.
The Five-Year Anniversary Week continues:
Thursday, June 6
Friday
Las Vegas-based DJ Eric D-Lux. 10 p.m.
Saturday
Los Angeles-based producer/DJ Fashen. 10 p.m.
Sunday
There'll be five DJs—Rowshay, Dirty, Supa Skip, A-huf, Edward Shouse—and $5 U-Call-It drink specials. 10 p.m.