Take a chill pill
Keep guests cool at your outdoor summer wedding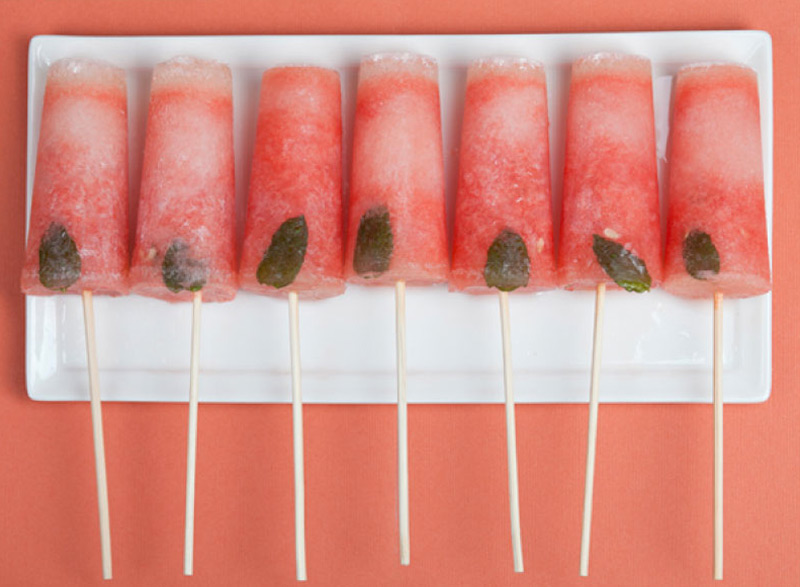 North Carolina heat in July and August is no joke. Spend more than 10 minutes outside and there's a good chance beads of sweat are already rolling down your back as your skin turns a bright shade of pink.
Despite the heat and humidity, outdoor summer weddings still remain popular in the area. If you're set on an outdoor ceremony and reception (hey – we can't blame you!) make sure to keep your guests' comfort in mind. Little hacks can make a big difference, so take note of our tips to keep your friends on the dance floor all night instead of searching for some AC.
Water, water everywhere
Purchase mini water bottles, complete with custom labels, and have them set up as guests enter the ceremony. Buy more than you think you need, just to be safe. Hydration is key when it comes to cooling off.
Have fun with favors
Turn your wedding favors into something practical that will help guests cool off during an afternoon ceremony. Sunglasses, paper fans and mini bottles of sunscreen make for great (and useful) gifts.
Consider a mister
Misters can be rented in all shapes and sizes. Though you might be hesitant to the thoughts of getting damp while in a dress, by the time your guests are dancing, they'll welcome a spot to cool off (plus, it will disguise the sweat).
Pass the popsicles
Skip the heavier, traditional appetizers and instead offer something cool and summery. Guests will love slices of watermelon or lemonade popsicles because they're refreshing, and you'll love them because they're easy on the wallet.
Rent a tent
It's important to make sure that at least a little shade is offered somewhere, especially for any elderly guests in attendance. Hang paper lanterns or draping from the tent to dress it up and give guests a cool oasis. And if an afternoon thunderstorm comes along, you'll be glad you did.