The Art of an RSVP
What you need to know before checking 'yes' or 'no'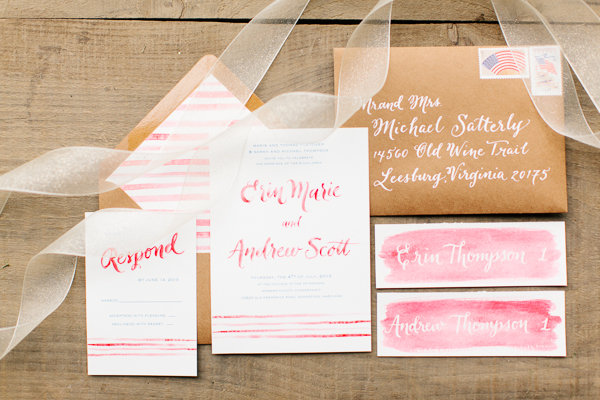 Yesterday I attended a bridal shower of one of my lifelong friends who will tie the knot on April 4 at the Outer Banks. (An excuse for a mini-vacation? Don't mind if I do!) Her RSVP's are rolling in like the waves that will soon be in the background of her exchanging vows.
On the surface RSVP's seem like an effortless part of planning a wedding. All you have to do is send out an invitation and response card, wait for them to come in and then check off how many guests will attend, right? We wish it were that simple.
For all you wedding guests out there, here are some tips to keep in mind when returning your response card. Remember, a wedding is about the bride and groom. Let's make it as easy as possible for the couple in the midst of their planning.
Return your response card as soon as possible. Checking off a box isn't hard, so why wait? You don't want to receive an embarrassing, "Are you coming to my wedding because I need to know" phone call.

The "M_________________" is meant for Mrs., Ms., or Mr. Don't feel bad if you didn't know this. You're not the only one.

If your invitation doesn't specify, "and guest," don't bring one! We see this all the time – brides stressing because assuming guests ask whether or not they can bring a date.

"Ms. Leslie Smith and guest" means, congratulations Leslie, you can bring a date. "Ms. Leslie Smith" implies that Leslie doesn't have the option of bringing a date.

If there is no line to include the number of attendees, make sure all names of guests attending are listed.