The Arts Issue: Why Now?
Charlotte arts are having a moment, but that's not the reason you should pay attention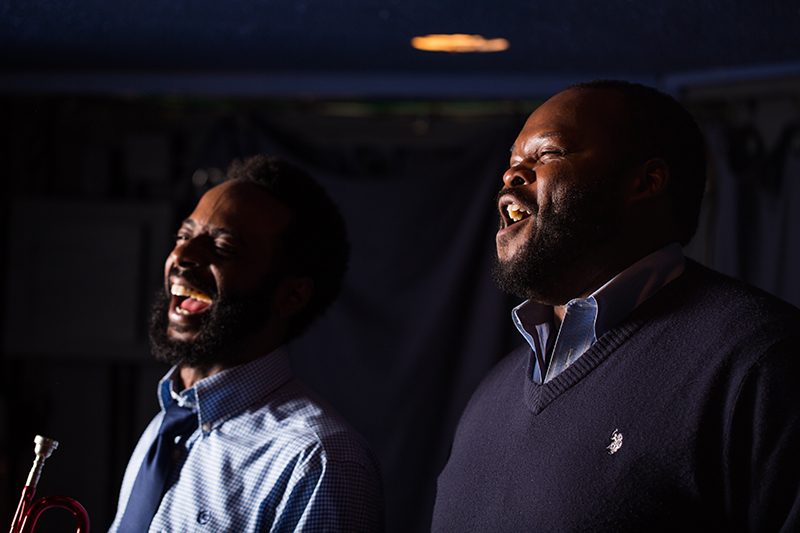 I'VE ALWAYS DISLIKED the saying, "If you have to say it, it isn't true." That's probably because I write about the arts for a living.
In my decade-long career doing this in various cities, I've had countless conversations about why the arts are important. A few reflexive answers: Cultural experiences bring money to a city. (More than $200 million annually here in Charlotte.) Arts education is vital to a child's emotional development and academic success. (Students with four years of art classes average 100 more points on their SATs, a government study says.) The arts also lower rates of crime and poverty. (University of Pennsylvania researchers found that a high concentration of the arts means lower poverty rates and improved child welfare.)
All of these were fine reasons when we were considering whether March 2017 was the right time for "The Great Big Arts Issue." I'd add a fourth, more immediate, defense: Charlotte arts are having a moment. Today, shows of every kind are packed. The leaders of the scene, mostly women now, are thinking of new ways to fund these endeavors and break through bureaucracy to get artists paid. The Amys (Herman and Bagwell), along with Graham Carew, continue to create residencies in transitioning, temporary spaces in the Goodyear Arts Project. Artist April Marten leads the monthly meet-up Charlotte Art Chat at C3 Lab, an emerging arts venue and co-working space for creatives. Over in Myers Park, Chandra Johnson's SOCO Gallery creates a new buyers' market, armed with work from artists making waves in the international scene. And don't forget about the hybrid spaces. Donna Scott Productions puts on all-female productions at Charlotte Art League, a place usually reserved for visual art. And in the back room of the sneaker shop Social Status in Plaza Midwood, hip-hop-themed art shows are packed, in-the-know affairs.
It's not the only moment the city's had. In the early 1990s, Charlotte was flush with music venues. Hard to imagine that now. And there was a time, of course, when NoDa lived up to its "arts district" moniker. This was back in the early '80s, when Ruth Ava Lyons and Paul Sires developed the neighborhood's grassroots gallery scene.
Today's moment, though, is the result of a group of artists working hard to keep pace with the developing and growing city—a city that has had no problem burying its culture with "progress" and leaving those arts moments from the past as rubble. It's time for all of us to pay attention.
The problem with the argument that this is a big moment in the city's arts history is that just saying that doesn't make the arts sound appealing. Maybe the reason we keep having conversations about why the arts are important is that we spend too much time offering facts in the place of something less convenient: The worth of the arts is immeasurable. And it's not enough to just be told about it.
An example of this came a few months ago, in September 2016: During the protests that followed the shooting of Keith Scott, Goodyear Arts resident Renee Cloud worked in her studio, just a few blocks from the mayhem. A 24-year-old African American and graduate of Myers Park High School, Cloud woke up two days after the shooting and soon decided to abandon her current project entirely. I visited her studio one afternoon, and she told me she wasn't surprised by the unrest in her hometown, but it was time to do something. "I have to use my platform within the city," she told me then. "It's not a giant one, but I have to use it to elevate awareness of what's going on."
Cloud took the vitriol and hatred spewed on social media and constructed a piece of art around it. It was called "Unintelligible." Letter by letter, she created printed, typographical pieces using the words she'd seen in the online cacophony, and then she filled the windows of the College Street space with them. The sentences and slurs become garbled in the artwork, reflecting the overwhelming nature of the conversations we have online in moments of crisis. There's no metric to the conversations created from Cloud's artwork. But these are the types of interactions that transform individuals in ways Facebook posts fall short. Cloud's work was a temporary, on-site installation piece, but every day, somebody creates something new in the city.
There are hardships. The arts, like most other sectors in the city, are hampered by economic immobility and lack of opportunity for non-white artists. It hasn't been easy for someone like Quentin Talley to run the city's only African-American theater company for the past decade. All of the women who lead arts projects here have stories of being ignored because of their gender, even in a supposedly forward-thinking field. Burgeoning artists are served by community shows at Gallery Twenty-Two and Ciel Gallery in South End. At the big institutions such as the Blumenthal and the Fillmore, live music and theater shows are attracting record numbers. The artistic middle class, though, has few options.
The banner of "the arts" encompasses many nuanced, mostly disparate fields. From a financial and staffing standpoint, these creations don't have much crossover. Theater takes an army of passionate, underpaid people with specialized skills. Visual artists can sell work on any wall in town, but often don't have a place outfitted for the initial, messy pursuit of creation. Folk bands don't get grant money. What threads all of these endeavors together is that, when done right, each results in a bold, singular expression of humanity.
All of us want something cool to be happening in the city in which we live. If a city is a body, with all of its essential organs, the arts are the conscious. They're that unexplainable, pivotal part of the human experience. There's a reason why 300-year-old symphonies still make listeners weep. There's a reason why a new mural in your neighborhood makes you smile.
But like anything truly good, art dissipates if we don't talk back, if we don't engage with it, and if we don't pay for it. If we don't interact with it, art will leave, and we'll become the boring city that so many outsiders maintain we are.
These days, when someone asks why the arts are important, I've come up a new approach. Instead of offering facts, I say, "Let me show you."
Andy Smith is the arts editor for this magazine. He also regularly contributes to Hi-Fructose Magazine, New Noise Magazine, Back Issue, and several other publications. Follow him on any social media channel: @andysmithlol.