The Batchmaker Returning With New Batch House Location in West End
Cristina Rojas-Agurcia signs new lease months after flooding destroyed first location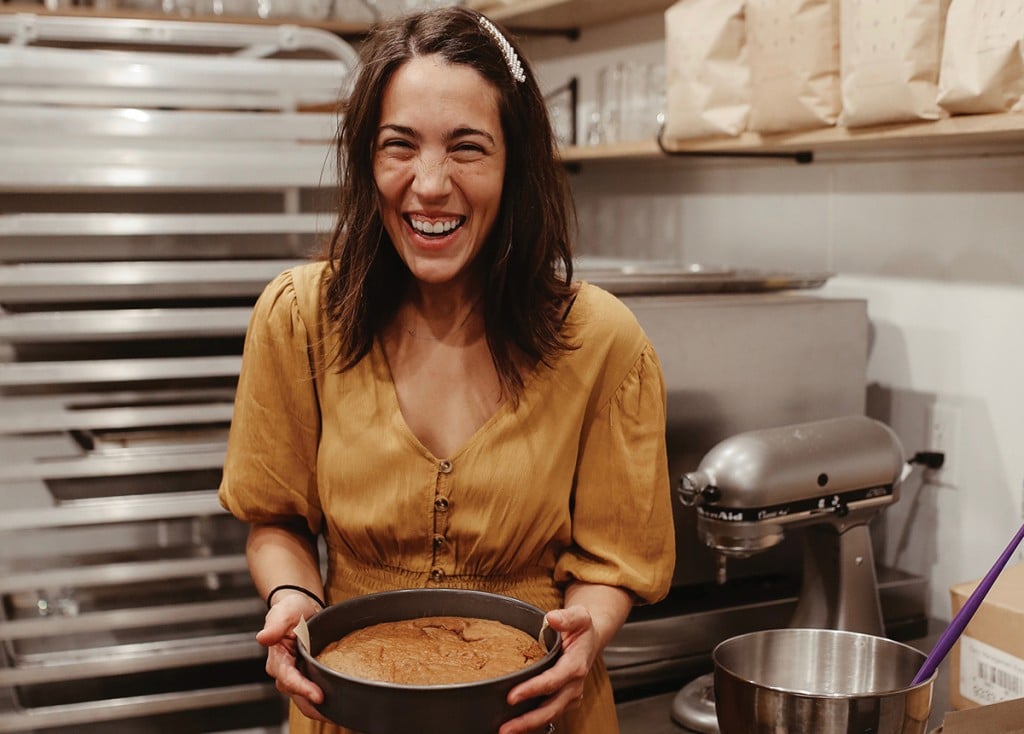 The Batch House has a new home: Cristina Rojas-Agurcia, a.k.a. "The Batchmaker," will announce today (her 34th birthday!) that she'll reopen her beloved bakery in Charlotte's Historic West End, and she's targeting an August 1 grand opening.
Get ready for returning signature treats like Snickers Cheesecake, Dirty Oreo Truffles, and Oatmeal Creme Pies, plus a coffee bar that serves drip coffee and a rotation of draft flavors, like her popular Tres Leches. Expect more of her quirky confections, too, like Peanut Butter and Jelly Pop Tarts and Batcheroos, her homemade spin on Dunk-A-Roos.
Cristina describes the new space as a "gray shell" of new construction that still needs plumbing, a full kitchen, and a pastry case. Until she officially opens her doors, two nearby tenants have offered their onsite kitchens for Cristina to bake her famous treats for a series of pop-ups she plans to host this summer. Customers can also order "batch boxes" each month to get their sweet fix.
The announcement comes four months after a flash flood destroyed the brick-and-mortar she opened alongside LaCa Projects in 2019. An army of friends and neighbors helped with the cleanup in the days following the flood, and Venmo donations poured in. Cristina moved to a commercial kitchen in November and December to finish her holiday orders, but she stopped all production in January. Now that she's finalized her new permanent location, she's planning to unroll two charitable initiatives. "We'll donate a percentage of all cookie sales to people who can't afford counseling," she says. "I got my masters in counseling, so it's a way to tie both of my worlds together." She'll also partner with an assisted living facility where her team can volunteer and provide cakes for events.
After months of questions about when and where she would reopen, the mom of two is thrilled to finally have an answer—and to her Batch House "girls" back. "I'm so excited to get started again, but I'm terrified too," she says. "What if nobody comes? What if that was a lucky streak? But I know I'll be more terrified if I don't do this."
We can say with 1000% certainty that she'll be back to selling out of Chocolate Puddle Cookies and Caramel-Stuffed Brownies as soon as she steps back into the kitchen.
We'll be sharing the details on the Batchmaker's summer pop-ups and the exact address of her new location in the coming weeks.