The final countdown: one week away
Let's get personal! I'm getting married next weekend!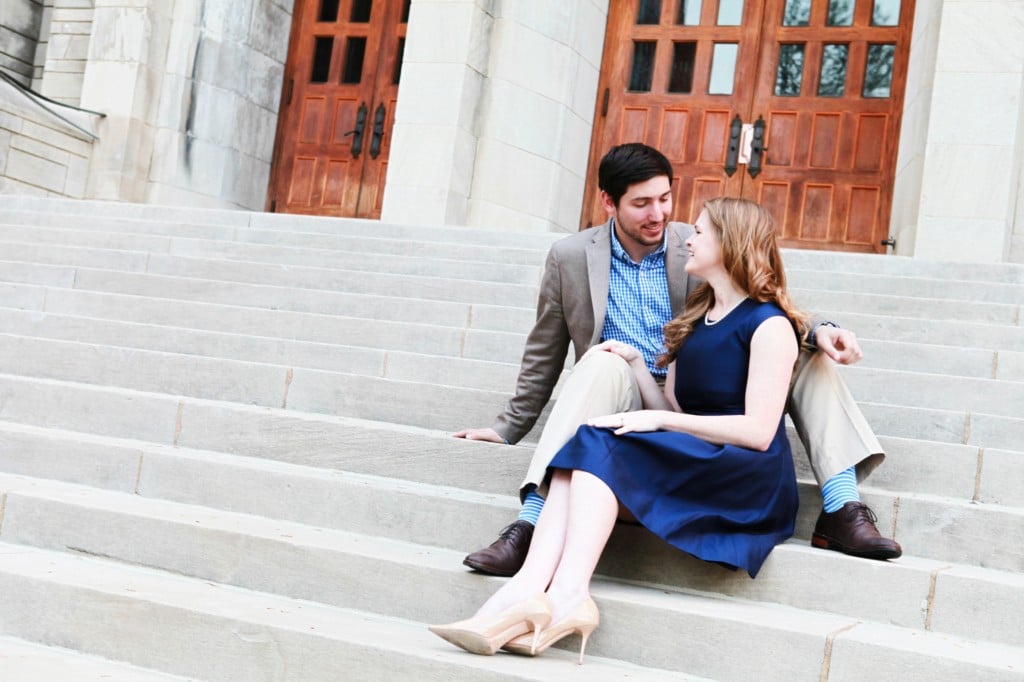 On February 15, my boyfriend of two and half years and I went to Windy Gap for the weekend, a Young Life camp nestled in the mountains just outside of Asheville. Little did I know that my life was about to change forever.
Over the course of our nine-month engagement, I've experienced just about every emotion possible. Joy, excitement, resentment, anger, anxiousness, glee – you name it, I've felt it. But through it all, I've found such peace in the beauty of engagements, the beauty of love and the beauty of having someone to share life with.
Here's what I've learned:
It's not all perfect and that's OK.
Don't buy into the misconception that engaged life is always fabulous. Life isn't perfect and neither are you or your fiancé. You will fight. You'll fight about big things and little things and silly things and the emotion of planning a wedding will get the best of you at times. And that's OK.
Enjoy the process.
My father has called me about once a month since my engagement with the same question. "Hannah, are you enjoying the process?" There were times when the answer was an unequivocal 'yes' and times it was a resounding 'no.' But the intent of the question stuck with me. Through the good and the bad, take time to breathe, relax and find joy even in the chaos.
Write it down.
Everything there is to write, write it – from dates to phone numbers to appointments to reminders. Especially if you're planning your own wedding (like me) the to-do list in your head will continue growing and if you don't write things down, you're likely to forget them.
Take time for yourself.
Just because you're getting married doesn't mean you're losing your identity. Take time do to the things that you love and give your fiancé the freedom to invest in his interests as well. Giving each other space when needed is healthy and will undoubtedly bring you closer together.
There's beauty in gaining a new family.
Every bride will have a unique and different relationship with her future in-laws. At times gaining a new family will be wonderful and at times it will be stressful and uncomfortable. Embrace the newness and change. Families are different and that's OK.
Let others help.
Especially if you're controlling or Type-A (myself included), don't be afraid to delegate tasks to mothers, sisters or close friends. Find peace knowing that they want to help you and celebrate you. Your wedding day will be beautiful. Trust that.
Brides to be, what are you learning through your engagement? We'd love to hear!