The Keeper of Charlotte's Korean Cuisine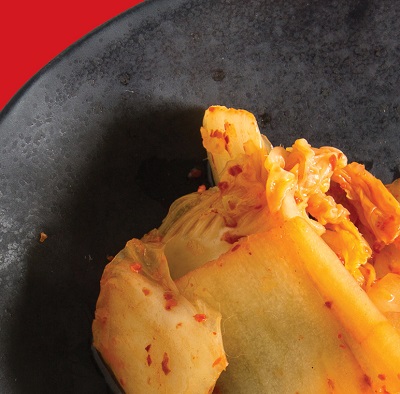 A SIGN IN the main dining room reads, "Grandma's kitchen, tasters welcome. Everything made with love and an extra spoon of sugar." It's April, but glittery snowflakes still dot the walls. Here, a family of four sits at a table where four young men sat before them. Nearby, a mom and her elderly mother leave a table full of empty plates, and an older couple orders in Korean.
There are few Korean restaurants left in the Charlotte area, yet the big lunchtime crowd at PePeRo in Matthews shows there isn't a lack of demand.
The menu ranges from classic Korean dishes Americans love, such as bul go gi, to more adventurous items, such as the seafood pancake.
Service is quick, and a polite sign hangs next to each table telling you to ring a bell if you need something. Press the small button at the corner of your table, and the people in the kitchen hear the ding of a doorbell. Now, here comes a server. A smile, and a check. Walk through the market in front of the restaurant on your way out, and discover one of Charlotte's last links to Korean cuisine. You'll be back—there's nowhere like this place. —K.W.
PePeRo, 10920 Monroe Rd., Matthews, 704-845-2107
---
CHARLOTTE'S ASIAN CUISINE: A GUIDE
---
---
---
---
---