The Royal Life: Pamela Davies's Style
Queens University president sets her own rules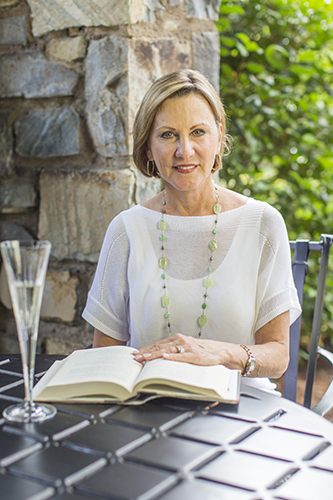 It won't be long before freshmen start checking into their dorms and life on Queens University's campus resumes its hectic pace. But for now it's a breezy summer day, and Pamela Davies—the university's president—enjoys Prosecco with family and friends on the porch of her Myers Park home. An expert in strategic planning, she's known as a collaborator; the school has received more than $190 million for capital investments and scholarships during her 12-year tenure.
A new baby is in the driveway—a 2005 convertible Mini Cooper. "When I was working on a PhD [at the University of Tennessee] and a poor, starving graduate student in Knoxville, I had an orange Super Beetle convertible," she recalls. "I had to park it on the hill to get it to start," she adds, laughing. A search for an updated variation came up short until she spotted this one during a recent trip to her second home in Flat Rock, North Carolina.
Her husband, Bob, has just returned from taking the car to Hendrick Mini on Independence Boulevard, where he's been shopping in the dealership store. "Here, I got something for you," he says with a grin. He pulls out Mini Cooper flip-flops and a water bottle. Collaboration has its advantages.
Click on the images below for a tour of Davies's style essentials.