The Tiffany & Co. Engagement Ring Finder iPhone App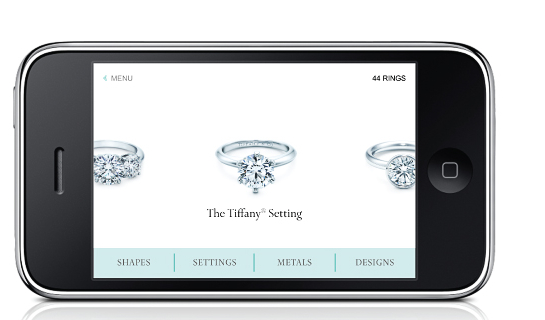 I may have found what might become your new favorite iPhone app, dearest QC Bride to Be: the Tiffany & Co. Engagement Ring Finder.
This app is the real deal, ladies. Figure out exactly what size you need with the ring sizer then sort your ring options by design, metal, shape, or setting. Finally, search through tons of delicious jewels—you can view any style in SIX (yeah, you read that right, I said six) different carat size views—or design your own.
When you're all done share it with your sweetie (a subtle hint, no?) via e-mail, twitter, or Facebook. Then say YES to having the ring you've always wanted, straight from that sweet little blue box.
Download the app here and then share your designs and ideas in the comments below. We'd love to see what ring you choose!