The World's Most Over-Educated Band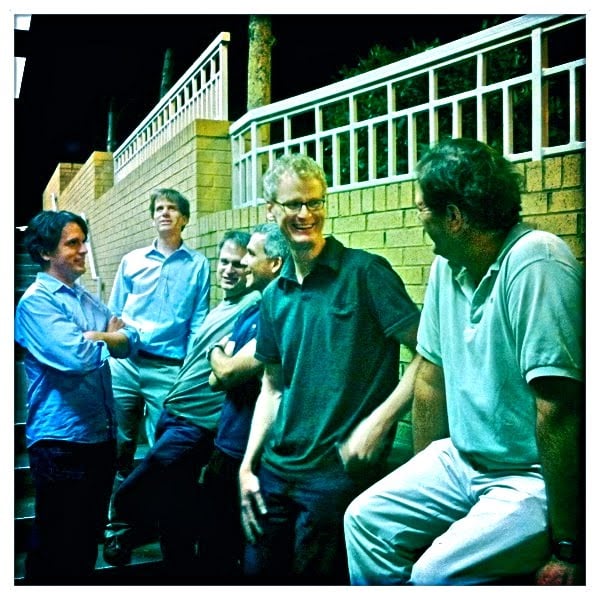 One listen to The Balsa Glider's new EP, Photographic Friends (and specifically to the song, "Maybe Ted and Ashley"), and you'll wish the guys would quit their day jobs, make more music, and tour constantly.
But, then you realize the guys have an M.D., J.D.s, and a Ph.D. (and there's also a graduate degree in divinity) and that they probably didn't get all that schoolin' not to use it. Which is too bad for their fans.
They play maybe four or five gigs a year and rehearse nine or ten times a year. That's how it goes when your bandmates live in Charlotte, Raleigh, and Philly. But, their songwriter (Charlotte native/Raleigh attorney Charles Marshall) stays busy writing insanely catchy pop tunes that actually have a story behind them. "Maybe Ted and Ashley" must be the only pop song ever written that pays musical tribute to a law firm. There's a shout out to international powerhouse firm Skadden Arps at the end. It's weird, but it works.
In the interest of full disclosure, I should say that Chuck Price, the drummer and the only member of the band without a graduate degree (no slouch himself, he has a degree from Chapel Hill and works as a senior vice president at a bank) is the brother of a good friend of mine. That's how I first came to know of the band but not why I've gotten hooked on them.
Price is the group's third drummer. I asked if the others had spontaneously combusted or choked on someone else's vomit. He got and laughed at the This is Spinal Tap reference, but said neither scenario had played out, nor had either drummer died in a freak gardening accident. The truth is almost as outlandish, though. The first drummer moved to Mongolia. (Really? I think I'd prefer spontaneously combusting.)
The Gliders have played with The Connells and Blue Dogs. One of the songs on the new EP, "Man the Mountain" actually has a Connells-esque vibe. When they play The Visulite on Dec 15, I'll be there, singing along to every word and chanting the name of a big law firm at the appropriate time. Don't miss one of their few concert dates all year. When these guys come out of the operating room, the courtroom, and the sanctuary to jam, it's a rare treat. Get the scoop.