To and From Ireland As COVID-19 Hits Home
A Charlotte writer gets caught in the turbulence of travel under the threat of coronavirus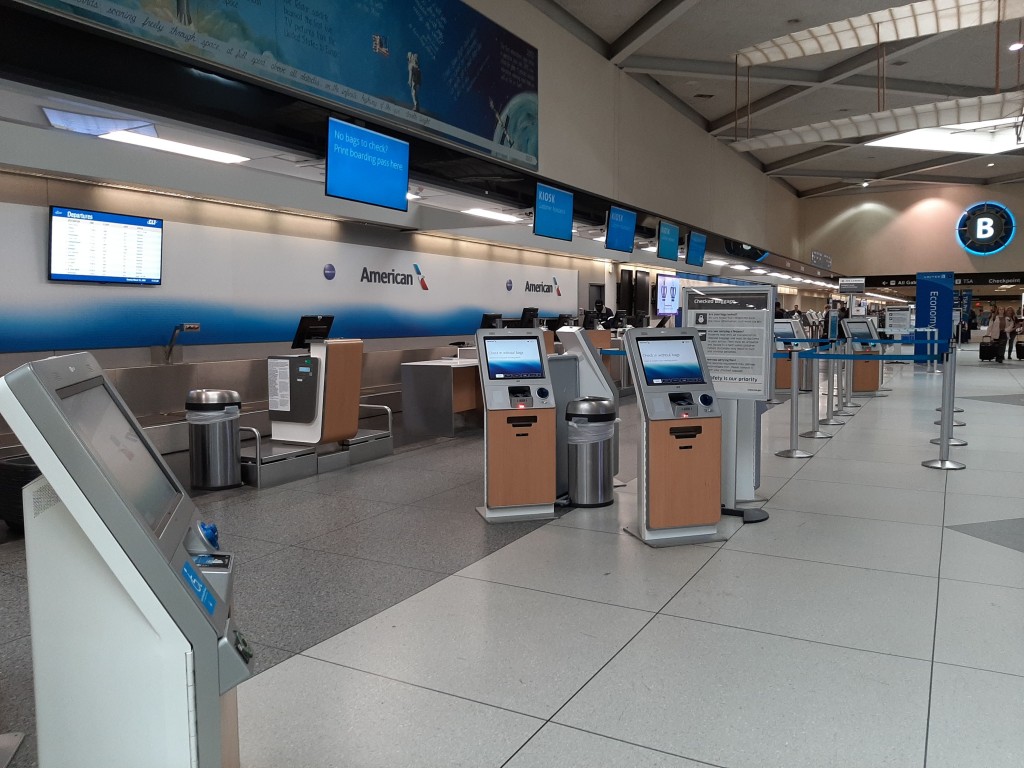 AT THE MOMENT when the president expanded the U.S. ban on air travel to include the United Kingdom and Ireland, I was midway through a flight from Shannon, Ireland, to JFK International Airport in New York—the penultimate flight from Shannon to the United States for the foreseeable future.
I'd left Charlotte just five days earlier. Of course, I was aware of the coronavirus, and while I knew there would be some risk, I concluded there would be just as much in Charlotte. The grandeur of Ashford Castle in County Mayo was calling me. I was on assignment as a travel writer to experience the hospitality the Castle & Estate are renowned for. Hawk walks, morning runs with Irish Wolfhounds, and full-day cultural tours of the Wild Atlantic Way awaited me.
I vowed to wash my hands frequently and keep my distance. Online, I learned that airliner filtration systems, which recirculate air, are far healthier than, say, office elevators. On March 10, the day I left, Ireland reported fewer than 30 coronavirus cases. In less than one week, COVID-19 would reshape my travel experience in ways I couldn't have imagined.
Tuesday, March 10: The Uber driver who picks me up at my home in SouthPark keeps an industrial-sized pump bottle of hand sanitizer on the passenger seat. The driver offers me a squirt. "Don't let fear enter your mind," he says. "That's the devil talking, and if you let him in, he's won."
The American Airlines counter is deserted. In more than 20 years of flying out of CLT, I've never seen it like that. My 1 p.m. flight isn't even half full, and I begin to question the wisdom of my decision. A passenger across the aisle uses a sanitary wipe to clean his armrests, seatbelt, and overhead light. After a sheepish shrug, he offers me one, and we laugh nervously. A flight attendant asks me not to touch the packaged treats in the snack basket he carries; just tell him what I want, he says, and he'll hand it to me.
JFK is equally haunting in its emptiness. One of the busiest international hubs in the country, the vastness of the space sans humans is eerie. I'm off to Aer Lingus to check in for my flight to Shannon, Ireland's western gateway. This flight is also, at most, half full. The flight attendant's announcement emphasizes cough covering, proper disposal of tissues, and frequent handwashing.
In mid-flight, a man a few rows behind me begins to cough, extensively. He loudly announces allergies and, after a cup of tea, settles off to sleep. I reach for my hand sanitizer, think of my Uber driver's advice, and sleep uneasily.
Wednesday, March 11: We land at the tiny and all but depopulated Shannon airport at 5:30 a.m., welcomed by stacks of coronavirus leaflets and posters that tell us what to do if we suspect infection. Customs does not ask me, or the two other travel journalists and one publicist who signed up for the Ashford Castle trip, any questions about what countries we've been to recently, or any medical questions at all. No one screens us for disease.
Ireland's economy relies on tourism, which every year welcomes more than 10 million visitors—almost double its population. A vast network of hospitality workers, service providers, vendors, and purveyors depends on the visitors for their livelihoods. It starts to sink in how devastating the virus will be.
Our driver meets us with boxed meals, green juice, and more sanitizer. He instinctively reaches out to shake my hand and gets my elbow instead. Elbow bumps and toe-taps are now the greeting of choice.
Ashford Castle has prepared. Hand sanitizer is everywhere. The public spaces are regularly and routinely cleaned, as are the in-room remotes, which carry "sanitized" stickers. The staff repeatedly thanks me for coming.
Thursday, March 12 & Friday, March 13: President Trump declares a travel ban for Europe. Rumors fly. Our hosts express concern about his initial exemption of the U.K. and Ireland. "He only exempted Ireland because he thinks it's part of the U.K.," one of my new Irish friends tells me, without a hint of sarcasm.
All the guests know people stranded throughout Europe. It's the only thing they talk about during meals. The group considers cutting the trip short. Our hosts assure us that their welcome extends indefinitely should things change quickly, and they mean it.
Saturday, March 14: Departure day, and more rumors. President Trump will soon close off the U.K. and Ireland, which announces its own lockdown, effective in 48 hours. My heart aches, and my head spins. Throughout our visit, we've been shown nothing but kindness.
We confirm our flights to JFK, steel ourselves, and head back to Shannon airport, still virtually devoid of people. Consecutive Aer Lingus flights are departing for Boston and New York, and in line ahead of us are about a half-dozen college kids flanked by massive suitcases, going home early from study-abroad programs—and in tears. Coronavirus will be their 9/11, a touchstone that will mark their memories forever.
U.S. Customs allows travelers from Ireland to pre-clear, as if they're domestic travelers. We don't have to wait. But as approach the Customs agent, I get anxious. She has the power to keep me from going home. She asks me only three questions: Have I been in any country besides Ireland? Do I have any fruit? Am I bringing in a sandwich? My anxiety turns to slow-burn anger. The three questions don't strike me as adequate protection against travelers who may be carrying the virus.
Another half-full flight and seven hours later, I'm on U.S. soil.
Sunday, March 15: I'm in Charlotte less than 12 hours after that, sadder yet grateful to be home, and more appreciative of the people who support us in our connected lives that, for the coming weeks or months, will be less connected. My wife greets me at the front door, as she does when I return from one of my frequent trips abroad. For all my wanderlust, home is where I need to be at this trying time. I know the next travel adventure awaits me. I'll have my bag packed, complete with extra hand sanitizer.