Top Chef's Katsuji Is Coming to Charlotte
The fan favorite contestant will cook with Jamie Lynch at 5Church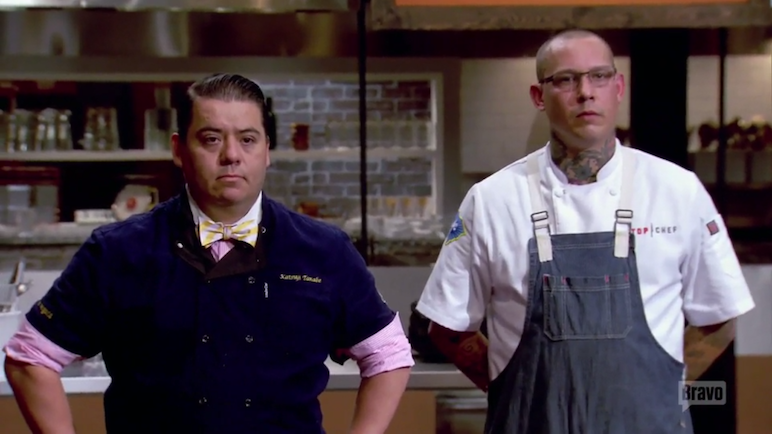 Top Chef contestant Katsuji Tanabe will be in Charlotte on March 18 to cook tacos in a benefit for the Levine Children's Hospital with fellow contestant Jamie Lynch. The event will take place at Lynch's 5Church from 3 to 5 p.m., and guests will taste the chef's tacos and vote on which tastes better. Ticket prices are not yet set, but are likely to be around $10. All of the proceeds from ticket sales will go to the hospital.
It was clear that Tanabe, known for his flamboyant personality and bow ties, and Charlotte chef Jamie Lynch shared a special bond on the show, and they've shared barbs on each other's Facebook pages during the show's airing. Tanabe was also on hand to support his friend when Lynch and 5Church cooked at the James Beard House.
Lynch was eliminated from the Top Chef competition in episode seven after giving up his immunity. He felt his dish, a peanut butter chicken satay, was the reason his team was on the bottom. Not wanting a teammate to be eliminated for his mistake, he was asked to pack his knives and go, spurring the #noimmunity hashtag. Lynch still the phrase on a leather bracelet today. Katsuji was eliminated in the following episode.
Tickets for the event go on sale next week; find them on ticketleap.com and on 5Church's website.