True Pizza's Owners Opening Diner in Plaza Midwood
Restaurant will serve classic, New York-style diner dishes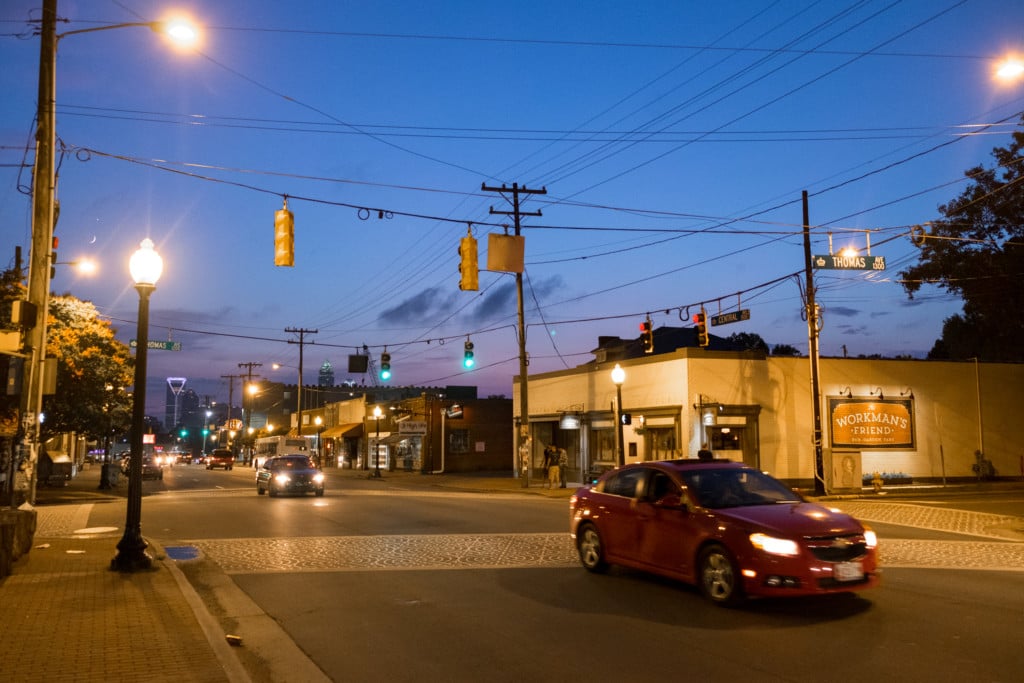 The folks behind True Crafted Pizza are opening a diner in Plaza Midwood. The diner's name hasn't been decided yet, but co-owner Ken Martino says it will be reminiscent of a classic New York City spot—with sandwiches, dinner classics, burgers, and homemade milkshakes—but modernized and with better sourcing.
The diner will be part of the new One305 Central construction, where the train tracks cross Central Avenue. The Something Classic and Fern buildings will be demolished and become a parking lot and patio for the restaurant. Yafo Kitchen, Frank Scibelli's Mediterranean concept, will be open door. With Midwood Smokehouse nearly next door and additional concepts expected across the street, this stretch of Central looks like it will become quite the dining destination.
The native New Yorker says he's wanted to do a diner concept for a while. The Plaza Midwood space was a good fit; there are so many pizza places in the neighborhood some residents call the area "Pizza Midwood." After John's Country Kitchen closed, the need opened up for an easy breakfast option. Martino says they'll take the space April 1, and hope to open later in 2018.
With 4,000 square feet, Martino expects the restaurant to seat around 150 guests. The patio will be 1,600 square feet. Executive chef at True, Brendan Treyball, will lead the menu's development, and ingredients will be local when possible. Martino says the menu will be a step above classic diner food. Harry Peemoeller, a professor from Johnson & Wales who developed the dough for True's pizza crust, will help create the restaurant's breads and desserts, which will be made in-house. Like any respectable diner, this one will be open late, though not 24 hours a day.