Tucker's Grove Through the Lens of Raymond Grubb
The fine artist and photographer has observed camp meetings for 25 years. His photographs capture the whirl of energy and one community's joy in worship and reunion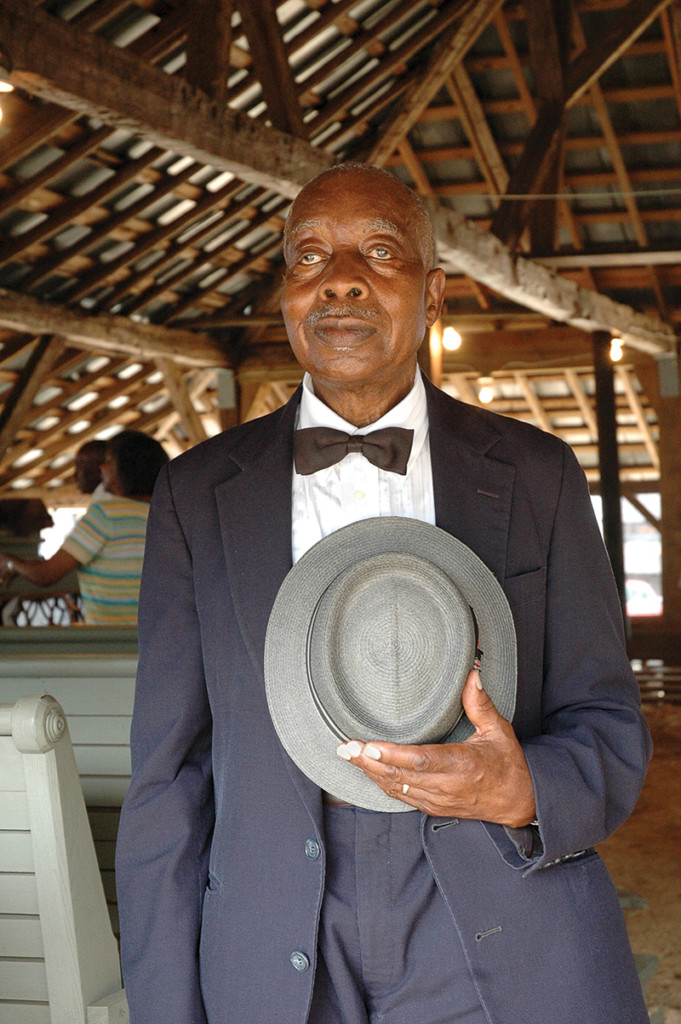 Fellowship
Friends and relatives congregate around mealtimes—purchasing cheeseburgers and ice cream from concession stands—and on wooden benches outside of each home, or "tent."
Worship
Under the arbor at Tucker's Grove, friends gather to study the Bible, listen to sermons, and clap along to call-and-response worship music. Lyrics to these songs aren't written down; they're passed from generation to generation.
The arbor is at the center of the campground, the most important aspect of the week-long spiritual celebration and reunion.
On Big Sunday, the last day of the camp meeting, Tucker's Grove attendees dress in their best clothing—suits and ties, dress shoes, and wide-brim hats—even on a humid August day. "When camp attendees stopped at a store on their way home," Minuette Floyd writes in her book, A Place to Worship, "people who saw their nice shoes all dusty would guess that they had been to the campgrounds."
Family
Tucker's Grove has welcomed generations of families since 1874. Each tent carries decades of history, small one- or two-story homes where life has happened for a week every August.