Unsung
Letter from the executive editor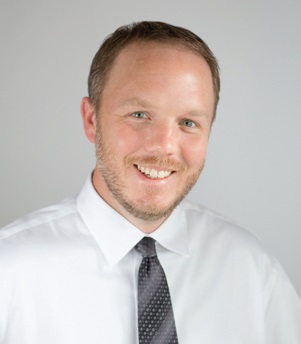 I've never met the woman who'll copyedit this story. We've never talked on the phone. I know her name is Mary Paddock, though, because she emails me about a dozen times a month. She goes by Polly.
In summer 2013, Polly mailed me a letter to say she was looking for freelance copyediting work. She addressed it in crooked handwriting; she typed her resume. She listed only one employer— "The Charlotte Observer, Sept. 1970 to July 2011: Reporter, editorial writer, Washington bureau correspondent, local columnist, book editor, copy editor."
The entire resume was 96 words.
A few days later, I replied to say I'd keep her in mind if we needed help. Weeks went by, but eventually we did, and I sent her a test story. She picked it apart. She told me she wanted to take on as much work as she could. She explained that she was a slow typist because she'd had a massive stroke. "Don't worry," she wrote, "my mind is as sharp as ever." She explained that she has to hunt for keys and peck at them with one finger. She told me she can't call anybody on the phone because the stroke made her voice sound strange. Children look at her like she's Frankenstein if they hear her talk.
I understood. My father's had six strokes, none as severe as Polly's, but they add up. He has trouble communicating complete thoughts, so he usually skips right to the point. If I ask him what television shows he watched yesterday, he'll respond with, "Get me a cup of coffee."
It's easy to waste words nowadays. We can type 24 hours a day, and the Internet will ask for more. But people like Polly and my father value only the words that matter most.
That helps make Polly a great copy editor. She's one of a few regular freelancers we rely on to publish this magazine, people whose work you see but never notice. Carl Moritz is another. He's a former senior editor at the Sporting News. He copyedits for us, too, and does most of our fact-checking. They've both saved us from embarrassment more times than I'd like to admit.
I won't tell you which stories in this issue about secrets Polly and Carl worked on. Good copy editors are like good referees; you don't notice them when they've done their job. The only place you'll see their names is on the masthead on page 8.
A few of Polly's former coworkers have found her there recently, and she's reconnected with them. I've gotten to know her a few pecks at a time. She'll send me an email on the mornings she has doctor's appointments to let me know she won't be available that day. She'll say she's going to visit her mom in Greensboro for the weekend, or that she's going to see her son in Chatham County, or that her daughter, who lives here in Charlotte, is at the house. She lives a full life.
At the end of each note, she reminds me that she's ready for more work.
When I see her name on my screen, I think of my dad, and that's always a nice thought in the middle of a day. They've never met, but she tells me to tell him hello. I'm sure he'd ask her to get him coffee.
In September, Polly learned that she has early-stage lung cancer. She was scheduled to start radiation treatment in October, and doctors say they're 90 percent sure they'll be able to zap it. Polly knows why she has cancer: "Damn smoking," she wrote. She started when she was 16.
She told me the news in an email in early October, one day before we were scheduled to ship this issue. "I wasn't going to tell you," she wrote, "because I'm still fully capable of working, and hope you'll let me."
Sure thing, Polly. Here you go.
Michael Graff