Upcoming Food Events (Feb. 9-15)
Valentine's Day hits us on Tuesday, so beat the crowds and head out for a delicious meal or low-key brewery visit this weekend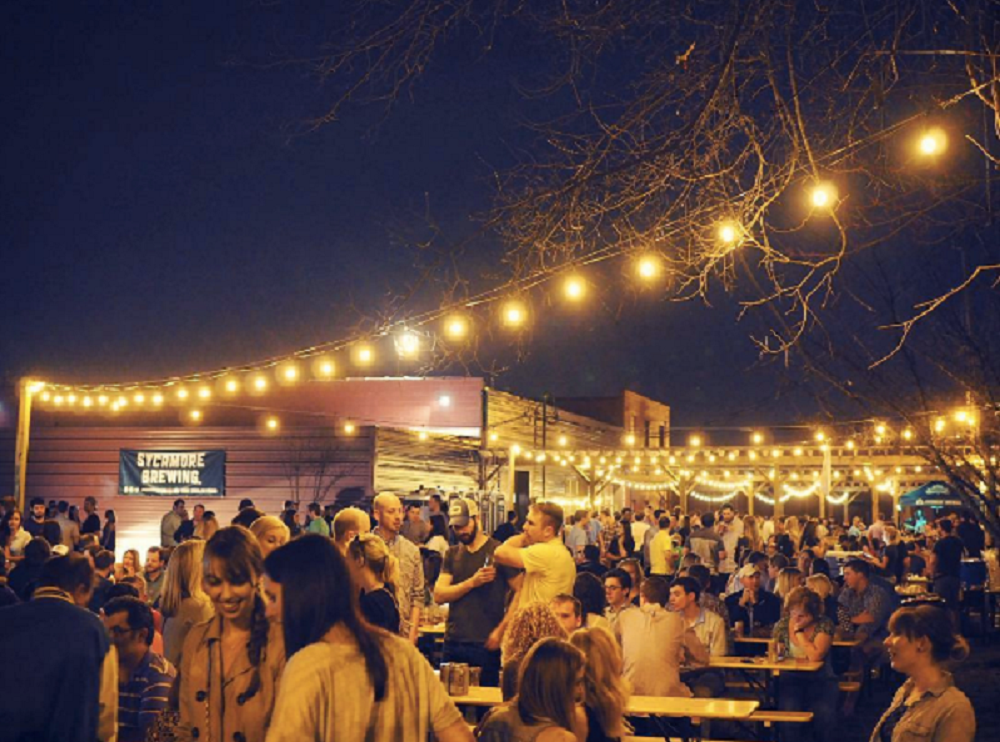 Well, it's the Valentine's Day roundup you've been waiting for. We've got all the dinners, wine tastings, and dessert-centric activities your heart desires.
TONIGHT
REID'S BEER DINNER
Reid's Fine Foods will host a beer dinner with Legion Brewing on Thursday, Feb. 9 at 6:30 p.m. at the Reid's SouthPark location. Guests can look forward to a five-course dinner with Legion beer pairings for $45 per person. Menu highlights include seared snapper with green papaya slaw, coconut-beurre blanc, pineapple IPA gastrique, and tropical fruit relish paired with Legion's Juicy Jay IPA. There are also rumors of a lamb shank with root vegetables paired with Legion's System of a Brown. To reserve your spot, email stephanie@reids.com or call 704-377-7686.
BLUE RESTAURANT & BAR
Did you miss Restaurant Week? Don't worry – Blue Restaurant & Bar has extended their offerings for the Queen's Feast through tonight, February 9. The restaurant is offering three courses for $35. Menu and info is on the website.
FRIDAY
BALLANTYNE HOTEL WINTER WEEKENDS
Every Friday and Saturday from 8:30 to 10 p.m. in February enjoy Winter Weekends at The Ballantyne Hotel & Lodge. Guests can experience a dessert bar and Champagne bar as part of couple's date night for $28 per couple plus tax and gratuity. The deal includes one beverage per person and a shared delicacy. Additional items can be purchased a la carte; hotel rooms purchased with the Winter Weekend special can be enjoyed at 15% off, as well, through February 19, 2017. Reserve your spot now by calling 704-248-4100 or visit the website for more information.
SWEETHEARTS WEEKEND AT REID'S
February 10-14 bring your sweetheart to Reid's Fine Foods for a special three-course dinner at either Reid's location. Cost is $55 per person plus tax and gratuity. The menu boasts seared sea scallops with fingerling potatoes, succotash, and cornbread cream; grilled filet of beef and a butter poached lobster tail with scalloped potatoes, haricot vert, and baby carrots; and a doughnut bread pudding.
FOOD TRUCK FRIDAY
If the weather cooperates, head out to Sycamore Brewing for the weekly installation of Food Truck Friday. There will be special prosecco, wine, and a beer release along with special Valentine's Day menus, courtesy of the mobile kitchens. Check out the full event page here; event is free.
SATURDAY
COCOA LAB CLASSES
With Valentine's Day on the way, what better time than now to head to the Ritz's Cocoa Lab for a class on the art of chocolate? On February 11 and 12, the Lab will offer a class on the cooking techniques and preparation of molten chocolate cake, chocolate covered strawberries, chocolate truffles, and chocolate macarons from 8:30 a.m. to 12:30 p.m. Students will, of course, be allowed to eat the fruits of their labor after the session, will receive complimentary hotel parking, a recipe collection, and a keepsake apron as part of the $150 class fee.
SECRET CHOCOLATIER
The Secret Chocolatier is celebrating the month of love with a special class – "Intimacy with wine and chocolate." The class will take place on February 11 and February 18, each at 7 p.m. Located at The Secret Chocolatier's Ballantyne spot, attendees are invited to enjoy a pairing of specialty wines and plated chocolate desserts. A portion of proceeds will benefit Crisis Assistance Ministries. Space is limited; reservations required. Call 704-323-8178 or visit the website.
ANTI-VALENTINE'S MIXOLOGY CLASS
Hate Valentine's Day? Earl's Grocery understands, and they're hosting a mixology lab class on Saturday, February 11 at 2:30 p.m. to combine a discussion about exes, hilariously bad dating stories, and mixology for a fun Saturday afternoon. Getting there early is recommended; more info can be found here.
VALENTINE'S TASTING MENU AT BAKU
Baku in SouthPark will offer a five-course Valentine's tasting menu starting Saturday, February 11, and running through Tuesday, February 14, for $100 per person (two person minimum; tax and gratuity not included). All items will be served in the traditional shared plate style and Baku will alos offer several sparkling wine features. Reservations are highly recommended; call the restaurant at 704-817-7173 or visit the website. The menu features dishes like robata grilled sea bass with sweet soy glaze; pan-roasted tiger prawns; and fresh sashimi.
SUNDAY
SMALL BATCH SUNDAY
Need a low-key event before the Valentine's Day events this week? Head to Unknown Brewing for their weekly Small Batch Sunday event. Many of the brewery's most popular beers like Ginger Wheat and Hospitali-Tea were small batches that became so popular they now brew on a larger scale.
TUESDAY
FOXCROFT VALENTINE'S DAY WINE DINNER
Enjoy a five course dinner and wine pairing at Foxcroft Wine Co. SouthPark on Valentine's Day – Tuesday, February 14. Chef Christopher March has created a special menu paired with five wines. Seating is limited, so book this one ASAP. Event starts at 7pm; cost is $75 per person. Call 704-365-6550 to reserve your spot.
VALENTINE'S DAY AT EVOKE
Evoke will feature a special Valentine's Day menu on Tuesday, Feb. 14 featuring a three-course prix-fixe dinner. Items include a beet chitarra with venison sausage and mushrooms; a braised chicken with cranberry bean, pearl onions, squash, and cremolada; and bananas foster with coffee cream and cardamom ice cream. To reserve your spot visit the restaurant's website or call 980-237-5354.
VALENTINE'S DAY AT GOOD FOOD ON MONTFORD
The restaurant which, famously, never offers reservations will make an exception for Tuesday, Feb. 14 – Valentine's Day. Guests can enjoy the full tapas menu along with a few featured dishes from executive chef Larry Schreiber. For reservations, call 704-525-0881.
VALENTINE'S DAY AT STAGIONI
Stagioni will host a four-course dinner, with choices for each course, on Valentine's Day, Tuesday, Feb. 14. Choices include lobster soup, tagliatelle with black truffle and velvet pioppini mushrooms, NC grouper with cauliflower risotto, and lemon tiramisu. Cost is $75 per person. To reserve your spot, call 704-372-8110. Check out the full menu here.