Upcoming Food Events (Nov. 11–16)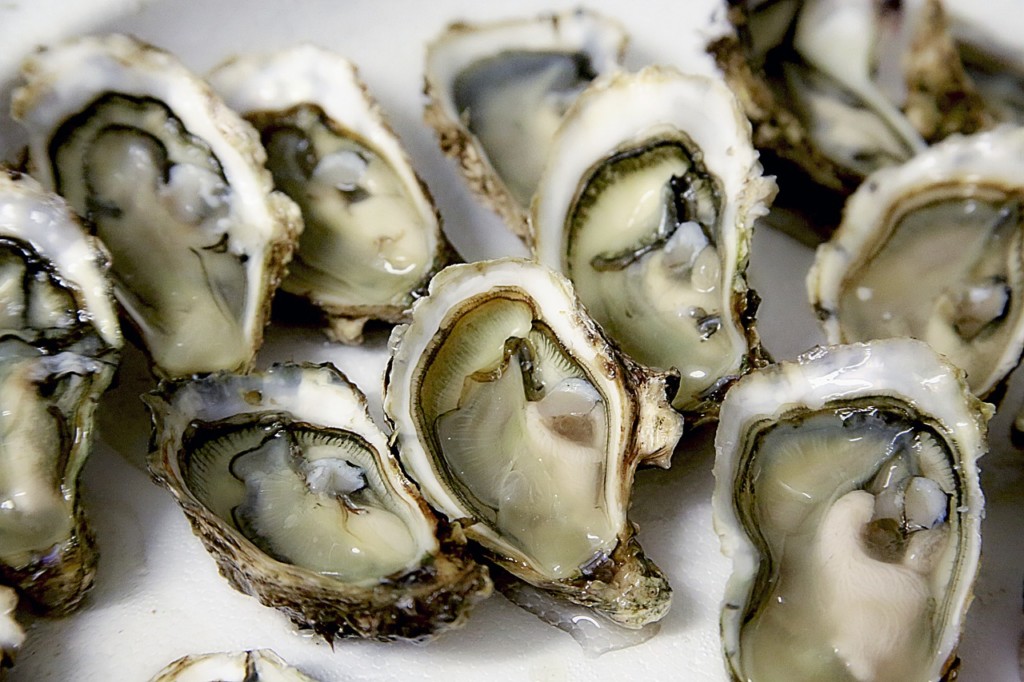 (FRIDAY NOV 11)
PIEMONTE PLATES – WINES FROM ITALY
Spend an evening learning more about the oft-overlooked wines from the Piedmont region of Italy. Enjoy three small plates created by Chef Taylor Kastl of Tayste Catering, each paired with two wines from this region. Limited seating; call to reserve.
FRIDAY (NOV 11)
BLT Steak celebrates our veterans and active military personnel with a special discount, good for Veteran's Day only. Parties of two or less who show a military ID will receive a 50% discount on their meal, and parties of three or more will receive a 25% discount.
SATURDAY (NOV 12)
Sea Level NC will provide fresh oysters for this roast, and Sycamore will supply the seasonal craft beers to go with them, along with cider and prosecco. This event is not ticketed and is first come, first serve, so don't wait too long.
SATURDAY (NOV 12)
This monthly series hosted by Earl's Grocery returns to get you ready for the holiday season. Watch as Bob Peters demos cocktails for Thanksgiving, which you'll get to sample as you learn. Come early for lunch and stay for this free class.
SUNDAY (NOV 13)
DONUT EATING CONTEST AT JOE'S DOUGHS
Joe's Dough's inaugural donut eating contest invites participants to see how fast they can eat a dozen donuts. The winner will win a free dozen donuts of their choice from the shop, redeemable at the time of their choosing. To enter, participants must buy their dozen donuts.
SUNDAY (NOV 13)
Come to Free Range this Sunday and enjoy breakfast for dinner from three prominent Charlotte chefs as you help raise funds for local farmers who need support for their big ideas. Sip on craft brews, shrubs, and kombucha as you listen to three farms give short presentations on their ideas, then vote for who you think should win the crowd-sourced microgrant. Purchase tickets online. A limited number of tickets will be available at the door.
MONDAY (NOV 14)
COMMUNITY SUPPER FUNDRAISER AT DOGWOOD
Dogwood will co-host a Community Supper with Heritage restaurant of Waxhaw in an effort to benefit Carolina Farm Trust and Boy & Girl Farm. Courses for this special meal include a lamb loin with grilled radicchio and a comforting chicken pot pie. The cost is $50/guest for supper, and a Carolina-driven beer, spirits, and wine pairing may be added for an additional $25/guest. Call to reserve.
MONDAY (NOV 14)
Join RockSalt and their special guest, Wicked Weed Brewing, for a special four-course dinner with beer pairings this coming Monday. Chef Jim Diecchio has paired each course—including a lamb porchetta and a grilled pound cake—with one of Wicked Weed's brews. Call to reserve.
WEDNESDAY (NOV 16)
Try a variety of cheeses from Orrman's cheese shop, each paired with wines selected by Josh Villapando of the Assorted Table Wine Shoppe. This casual class helps you explore the vast world of cheese, one delicious bite at a time. Reserve your seat online.