Using Bold Color to Brighten a Room
Two Charlotte designers weigh in on how to incorporate more color into your home.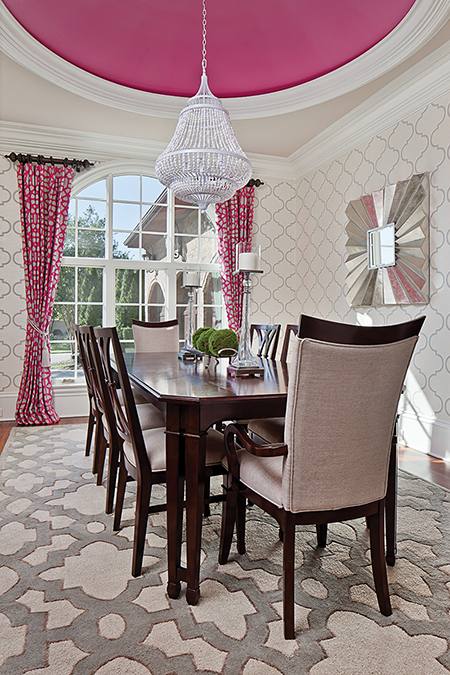 There are two types of people in this world: those who embrace color and those who stay neutral.
Both kinds of people are equally as important. However, even the monochrome folks would probably agree that a little color never hurt anyone.
Even if it's just one accent wall, using a pop of color in your home is a surefire way to brighten a space and liven it up. Local designer and owner of Crazy Jane's design firm in South End, Tom Holley, advocates the use of color unapologetically. He says, "I'm not afraid to use the whole color wheel, and I love mixing ethnic patterns and coordinating them in an artful way."
"Don't be afraid to use a variety of geometrics, prints, and solids," Holley says, whether or not you're using bold or soft colors. And when choosing neutrals, he suggests you strive to find non-beige options. He also thinks homeowners should consider painting their ceilings something other than "stark ceiling white."
But if you're a bit apprehensive to begin coordinating major color changes, take it slow. Katie Emmons, owner of Charlotte-based Katie Emmons Design, says that if a client is afraid to commit to color, "I suggest adding color slowly with accents such as pillows, accessories, lamps, and artwork. That way they can easily move them or change them out if it's too much."
No matter your personal style, you can make your home much more dynamic either by using Holley's technique of intense color and pattern play, or with Emmons' suggestion of non-committal accent pieces.