Valentine's Day: For Her
Listen up fellas, we're here to help with some of our favorite V-Day ideas!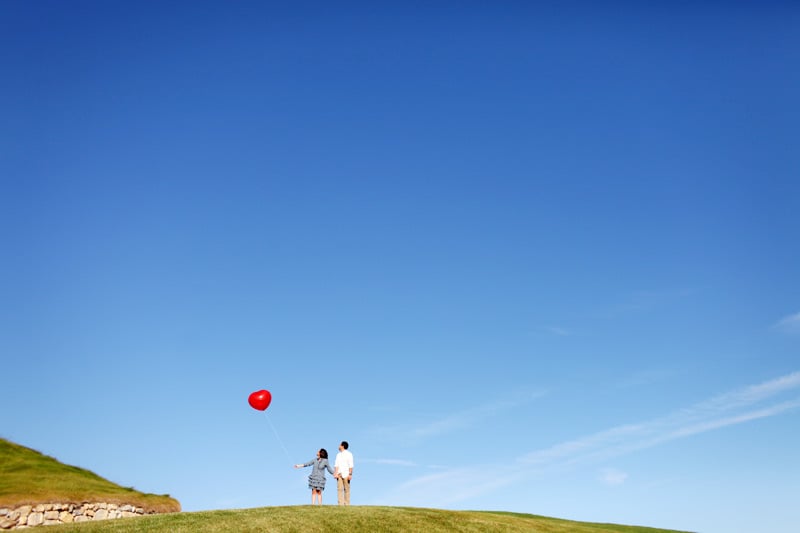 If it's your first Valentine's Day as an engaged or married couple, don't miss the perfect opportunity to remind your lady how much she means to you. The year's most romantic holiday is just five days away but there's still plenty of time to plan a unique and special tribute to your bride.
If you're engaged
Planning relief – If your fiancé has spent weeks finalizing a guest list, stuffing envelopes or registering for monogrammed towels, surprise her with a night off and take planning into your own hands.
Tasteful tradition – You can think of it as unoriginal, but we like to think of it as classic. Red roses, candlelit dinner, Godiva chocolates… she'll love it all. End the night with a Tiffany blue box.
Dance party – Still trying to pin down a first dance song? Go out dancing with your wife-to-be and look for inspiration.
If you're married
Get crafty – Even if it's not in your wheelhouse, surprise your wife with an album of your favorite wedding photos. She'll love your creativity and reliving the Big Day together.
Wedding day bliss – If you're tired of talking about your wedding day, there's a good chance she isn't. Cook dinner for your wife (the same dinner you served at your reception), have a few slices of leftover wedding cake for dessert and top it off with a love letter of reasons why married life is better than you imagined.
Round 2 Honeymoon – Valentine's Day is on a Saturday this year, so gentlemen, you're in luck. Give your girl a weekend getaway (check out Charleston, Asheville or Savannah).
…Ladies, tune in Wednesday! We'll be back with ideas for you,