Vendor Spotlight: TapSnap
Combining social media sharing with an interactive touch screen, this latest trend in photo booths is the way of the future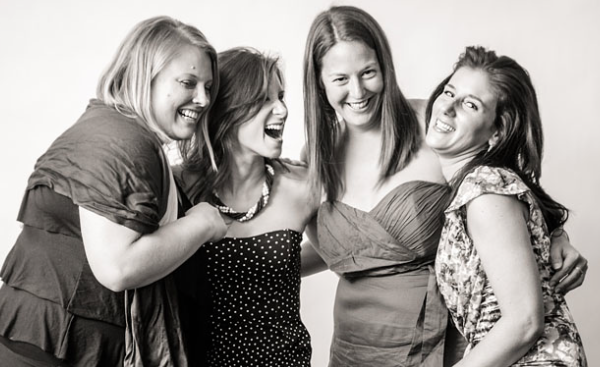 We know. The photo booth is a bit overdone. But who doesn't love playing around with fake mustaches and boas to create a vintage strip of memories? It's hard to argue that the photo booth doesn't add an element of fun to any wedding reception— especially for kids and those of us who aren't up for spending the entire night on the dance floor.
So when TapSnap came across our radar, we knew we had to share it with our readers. It's an up-and-coming photo booth trend that features a sleek, modern design with the ability to share and print pictures immediately. We sat down with Mark Weintraub, owner of TapSnap Charlotte, for an inside look at this latest trend that seems to be popping up everywhere.
What is it? It's a modernized version of the photo booth that combines an interactive touch screen with the ability to share pictures instantly via social media.
What does it look like? Remember when every mall and movie theater seemed to have at least one photo booth where you could step in, pull a red velvet curtain closed, insert a few quarters and take some goofy pictures? Yeah, this is nothing like that. TapSnap is a 42-inch screen with an open-air set up that looks like Steve Jobs himself designed it.
How does it work? Just tap the screen and pose in front of the camera for your picture. Once it's captured, play around with hundreds of digital props and backgrounds to create a unique masterpiece. Share on Twitter or Facebook, or print your picture immediately.
Is it hard to set up? Not at all, considering each rental comes with two photo specialists trained to set up and take down TapSnap and stay on-hand through the course of the event to make sure guests get the most out of their photo experience.
What if guests start printing hundreds of pictures? Won't it be expensive? The beauty of TapSnap is that your guests get to have unlimited fun with their creations for free. The rental fee includes an unlimted amount of 4×6, 5×7 or 6×9 prints.