Vote: Which chefs will win?
Predict who will advance in each bracket before the Got to be NC Competition Dining Series cook-off begins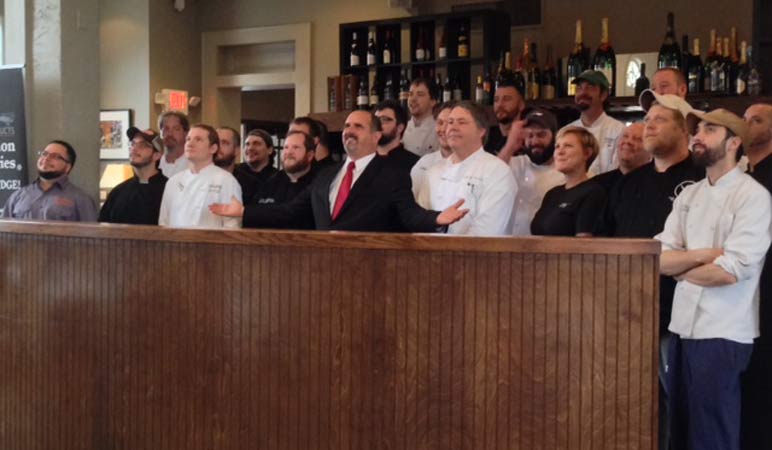 On Sunday, the first round of the Got to be NC Competition Dining Series' Charlotte contest cook-off takes place. Chef Miles Payne of littleSpoon will take on Chef Ryan Forte of Southminster using a local secret ingredient to create three courses. The first round of the competition will run through April 7. Eight chefs will receive a first-round bye to advance, and will take on the eight winners in the second round. Read more about the contest in our earlier blog post here.
It's hard to pick favorites and underdogs with such a talented lineup of chefs. So, we want to know: Who do you think will win this year's battle? Vote on each opening round matchup below. Interested in attending? Buy tickets here.