VTGCLT Pop Continues Pop-Up Success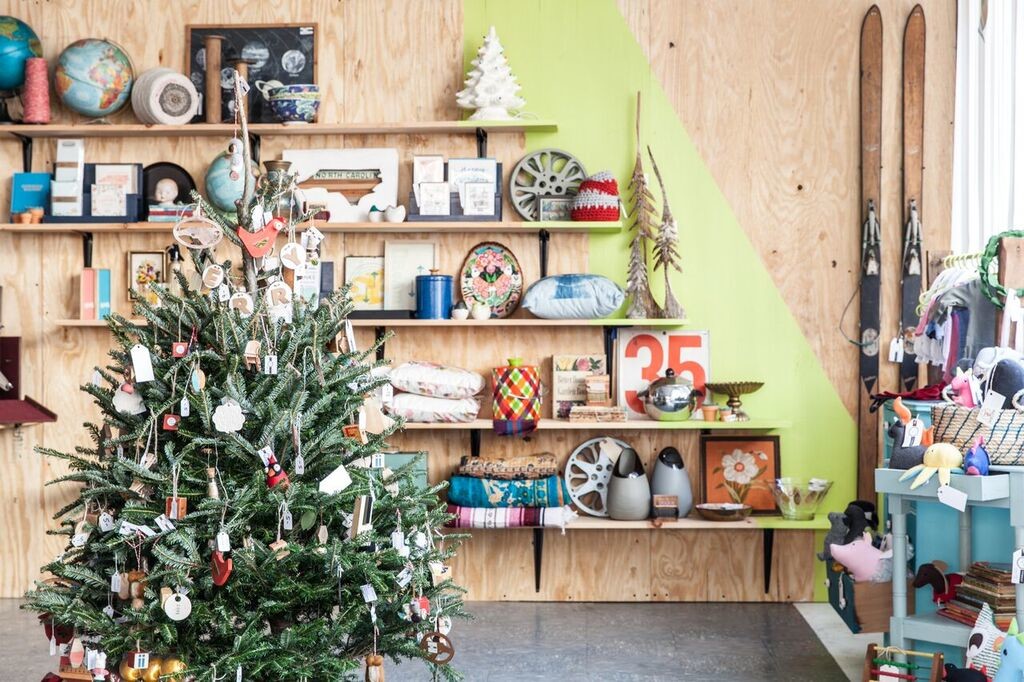 Baubles, collectibles, vintage finds, and one-of-a-kind gifts can all be found at the Vintage Charlotte pop-up shop (VTGCLT Pop) just in time for the holiday season. From December 11 through 20, VTGCLT Pop will feature 85 local and regional vendors specializing in vintage and handmade items at the old Goodyear building uptown (100 E. Stonewall St.).
Founded by Amy Herman, Vintage Charlotte (VTGCLT) is a brand focused on organizing pop-up markets and shopping events that feature the best of vintage, handmade, and one-of-a-kind eclectic finds for shoppers. For the past four years, VTGCLT has hosted two markets each year (summer and winter), and the popularity of the markets continues to grow. At the 2015 Winter Market, people waited patiently in line to enter the Fillmore Charlotte to shop the wares. Over 3,000 people attended the one-day market, and many were left wanting more. After witnessing the lines, Herman said she "wanted to give you one more chance to shop all of the VTGCLT vendors" and the idea of VTGCLT Pop was born.
At a preview of the event, attendees purchased items such as vintage Charlotte Hornets Starter jackets, holiday ornaments, handmade holiday cards, paintings, and handmade jewelry. I purchased a purse that reminded me of one my grandmother owned. It was reminiscent of times playing dress as a child, when I would invade her closet. Nostalgia was in the air at VTGCLT Pop as I saw ornaments similar to ones we had on the tree when I was little and treasured books such as Charlotte's Web available for purchase. There is something for everyone on your holiday gift list at VTGCLT Pop, and maybe even something just for you.
In addition to shopping, there will be events and special vendors on hand to enhance the shopping experience. See the full schedule below:
12/12 at 10 a.m. | Cultivate Creatives Brunch
12/14 at 11 a.m. | Viva Raw
12/14 at 6 p.m. | Holiday Card Making Workshop with Studio Cultivate
12/15 at 11 a.m. | HEX Coffee
12/16 at 11 a.m. | HEX Coffee
12/16 at 6 p.m. | Wreath Making Workshop with Studio Cultivate
12/17 at 3 p.m. | Milk Glass Pie
12/17 at 6 p.m. | Wreath Making Workshop with Studio Cultivate
12/18 at 11 a.m. | Viva Raw
12/19 at 11 a.m. | The Masa Casa
12/20 at 11 a.m. | Howlermano Photography Tin Types
VTGCLT Pop will be open daily from 11 a.m. – 7 p.m. and will restock inventory regularly. Check back often to find new treasures.