Watch New Somm III Film at Corkbuzz Before it Hits Netflix
Corkbuzz's own Laura Maniec stars in the wine docu-series, and the master sommelier is hosting an exclusive watch party before the film streams on Netflix.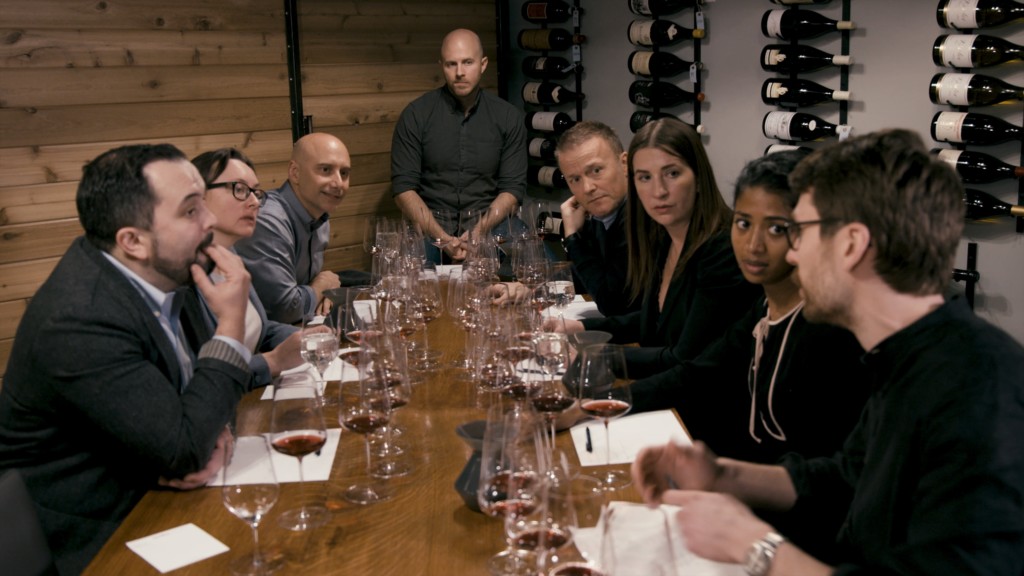 Wine lovers and wino-wannabes can attend an exclusive event tailored to their taste buds this October.
Somm III, the third film in a documentary series following master sommeliers and winemakers around the world, is finally premiering after a long wait from fans. The series airs on Netflix, but you can see the new film before everyone else streams it this fall. That's because Laura Maniec, master sommelier and owner of SouthPark's Corkbuzz, is one of the main characters this time around.
Maniec appeared briefly in Somm II, and we got to know more about her in this Q&A when we found out she would be in the third film. Now, she's hosting an exclusive pre-screening watch party for Somm III.
"It's going to be the only screening in North Carolina until the official release, so I am excited to personally host it," Maniec says.
The watch party will be on October 23, 2018, at Corkbuzz (4905 Ashley Park Lane, Suite J), beginning at 6 p.m. The screening will kick off with popcorn and Champagne. After you get fired up about wine from the film, you can test your own palate at the blind-tasting cocktail party that follows—alongside Maniec, you will taste eight different wines accompanied by passed canapés. During this part of the evening, Maniec will share her inside scoop on filming as well as her behind-the-scenes perspective. There will also be a Q&A portion after the screening if you have any burning questions for the wine expert. The event will end at 10 p.m.
To attend this special event, tickets are $150 per person. Your ticket price includes the screening, unlimited wine, food, and gratuity for the duration of the event, so once you're in, all you need to do is drink wine and be merry. Sign up here.