Wedding attire decoded
Formal, black-tie, beach casual – no idea what that means? We've got you covered.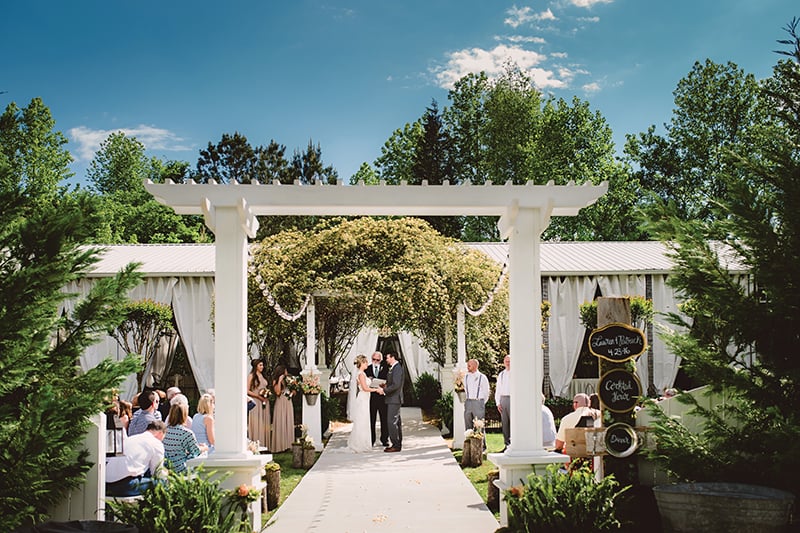 If you're like me, you have about six or seven weddings from now until Thanksgiving. Everyone (at least I hope) knows not to wear white to a wedding, but when you have a refrigerator filled with invitations of all different styles, it's easy to get confused about what's appropriate to wear.
The invitation will often give clues as to the dress code. Taking note of the time of ceremony, location, and wording will help you figure out if a sundress or cocktail dress will be needed.
Black-tie
If you're invited to a black-tie or black-tie optional wedding, the invitation will usually tell you. Ladies, you should wear a formal cocktail dress. Long evening gowns also are appropriate (and a fun excuse to go shopping!). Gentlemen, a dark suit and tie is an absolute must. Tuxedos also are appropriate.
Location
Outdoor weddings are generally more casual. If you're attending an outdoor country club wedding or intimate backyard ceremony, a sundress will work for ladies. Gentleman should still wear a jacket and nice slacks, but can get away without a tie (if they're wearing a jacket). Weddings held indoors, like a ballroom or art gallery, are typically more formal. If the ceremony is in a house of worship, make sure to dress conservatively.
Time of day
Afternoon weddings are more casual, whereas evening weddings are more formal. Attending a 3 p.m. wedding? A casual dress and heels or dressy flats are appropriate. Does the wedding start at 6 p.m.? Take it up a notch with a cocktail dress. Gentlemen should wear dark suits to evening weddings, but linen or khaki suits are more appropriate for the afternoon.
A few tips:
Shorts are never OK, for ladies or gentlemen.

When in doubt, overdressing is better than underdressing.

Gentlemen can never go wrong with a nice suit and tie.

Ladies, remember, you're not going to the club. Put the bodycon dress away.

Use an iron. Period.