Wedding day wardrobe
You've got the perfect dress, but what about all the other dressing details?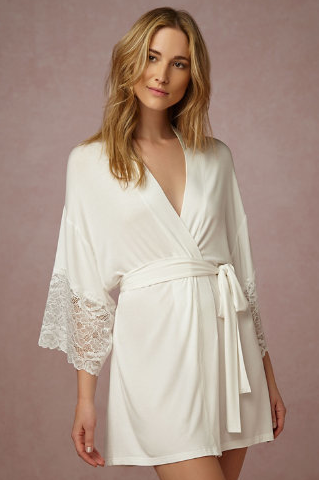 It's your wedding day – you should look and feel your best from sunrise to sundown (as a Mrs.!)
So you have your dream gown picked out but you won't be wearing it all day, of course. Whether you'll be at your venue all day long or have three stops to make before traveling to the ceremony site, you'll need the right outfit before slipping into your wedding dress.
Searching for what to wear on your big day? Check out a few of our picks!
Getting ready at venue
Pretty Plum Sugar // $130
​ Betsey Johnson // $79
BHLDN // $78
Out & about before ceremony
Pair these picks with leggings for an oh-so-cute pre-wedding look!
Wedding Prep Gals // $34
J.Crew // $80