Wedding planning resolutions for 2016
It's a new year, which means time to break some of those bad habits getting in the way of your wedding planning.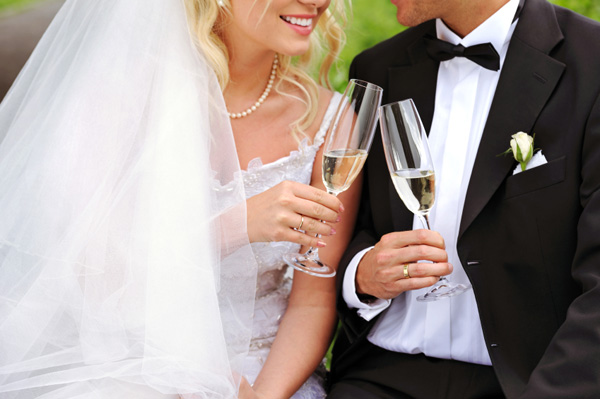 I'm a big fan of resolutions. I love that a new year promises new adventures, new struggles, new laughs and new talents. If you're engaged, you're about to embark on a new and exciting journey with someone who will soon become your husband. Could there be anything more exciting?
Take advantage of the promises of a new year by ridding yourself of some bad habits you might've picked up after you said, "yes" and jumped full swing into wedding planning.
I resolve to: enjoy the process
Don't sweat the small stuff. Treat every mix up and bump in the road as preparation for the messy, fabulous adventure of marriage. Keep the big picture in mind.
I resolve to: go on dates.
Set aside time once a week to go out on a date night with your future husband. Visiting venues doesn't count. No wedding talk allowed.
I resolve to: quit comparing.
So your ex-best friend from sixth grade just got engaged and is now rocking a two-karat Tiffany diamond. Who cares? Quit comparing your love story to someone else.
I resolve to: pick out a dress I love.
This is the fun part. Find a dress that makes you feel absolutely beautiful. Don't be afraid to shop around, but visiting one or two stores is OK, too. Oh, and not everyone cries when they try on their dream gown. It's not 'Say Yes to the Dress.'
I resolve to: be kind when I'm tired.
This isn't easy, but when you're making decision after decision and can't seem to get any rest, don't take it out on those closest to you. Remember, they're trying to help.
I resolve to: say no.
It's OK to say no – whether that means saying no to adding onto the guest list or saying no to letting your future mother in law go dress shopping with you