Wedding planning resolutions
Take a deep breath and gain some perspective going into 2017.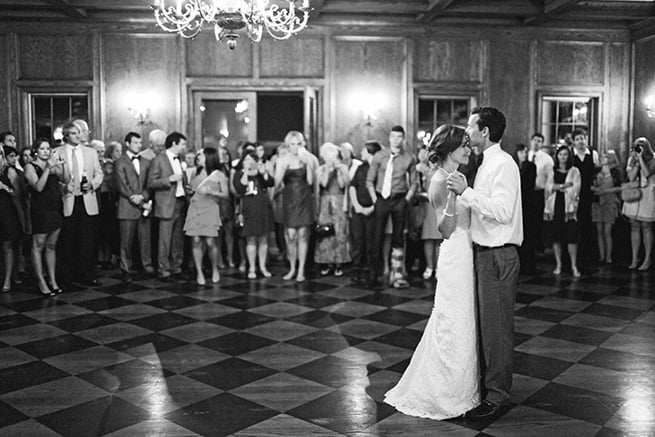 So 2016 wasn't all bad, right? After all, you got engaged! As the ball drops and another year rings in, it's time to make a few promises to ourselves as we enter 2017, especially when it comes to wedding planning. Sure, things will be stressful at points, but if you start the new year with the right mindset, it will make the planning process much more enjoyable.
In 2017, I resolve to:
Plan more date nights. On these nights, my future husband and I will not discuss wedding details. Instead, we'll reconnect and focus on other areas of our lives.
Include my family. There's a pretty good chance your mom, sister, or MIL wants to help you with your planning, they just don't know how. Pick up the phone and give them a call.
Stop obsessing. Pick a florist and relax. Decide on your first dance and let it go. Obsessing over every tiny decision will only lead to more stress.
Gain perspective. You're getting married! Being engaged is so fun! Don't lose sight of that during moments of frustration or anxiety.
Have some me time. Trust us, your fiancé will be fine if you decide to take a night or two to yourself. Go to the gym or book a spa appointment, and make it a regular habit.
Be kind to your wedding party. Yes, it's frustrating to deal with bridesmaids who like to complain, or the groomsman who likes to party a little too much. Remember, these are your closest friends, and they're giving up time and money to celebrate you. Don't forget to be kind.