Wedding registries for the non-traditional bride
Pottery Barn linens aren't your thing? Don't stress. Check out these whimsical options instead.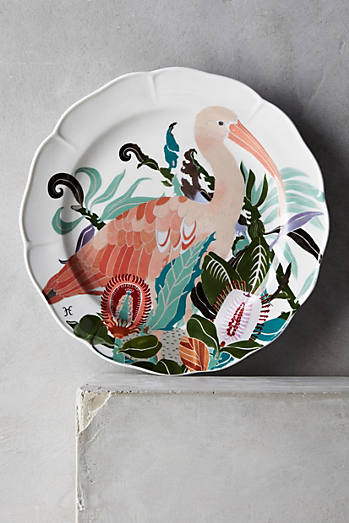 Registering for gifts is a wedding-planning must. Whether you know exactly what items you want and where you want them from, or you have no idea what it even means to register, letting guests know where to purchase gifts from will take the stress off of them (and you!).
Registering at two or three locations is traditional. Brides have long coveted items from Pottery Barn, Target, Bed Bath & Beyond, and Crate & Barrel as their top choices. But if you already have a fully stocked kitchen or you'll be living in a small apartment post-wedding, registering for the traditional items might not be for you.
So whether it's gift cards or honeymoon splurges, let your guests know via wedding website or shower invitations… after all, they'll want to treat you!
Looking for a few out-of-the-box choices? Look no further.
Anthropologie – Why? Whimsical dinnerware, luxurious bedding, and vintage decor.
REI – Why? You're outdoorsy and always up for an adventure.
NewlyWish – Why? You can register for wine. Enough said.
Depositagift.com – Why? You don't need anything new and want to help a good cause.
Honeyfund.com – Why? You want to have a lavish honeymoon.
Home Depot – Why? You're remodeling.