Weekend Ahead: March 12-14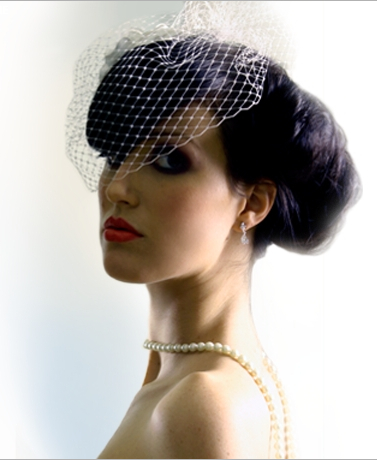 If the lovely weather of late is here to stay in the QC then this will be the nicest weekend to get out and about in search of wedding items. Grab lunch (lemon chicken salad, anyone?) at Fran's Filling Station in Dilworth before stopping by J. Major's Bridal for two trunk shows. On Sunday, feast on a Queen City crepe at the Crepe Cellar for brunch and walk it off by taking a stroll just a few blocks to the Green Rice Weddings event. Here's more info.:
One stop, two trunk shows
With five collections—the Algonquin, Muskoka, Niagara, Hiawatha, and the Classics—full of gowns boasting handmade silk organza, silk dupioni, Alencon lace, and details of tiny satin buttons, tulle, and pockets, the Lea-Ann Belter Bridal collection is worth checking out at J. Major's Bridal.
While there see the Bride's Head Revisited collection featuring loads of hair accessories: combs, headbands, barrettes, brooches, hair pins, and veils (some with detachable silk flowers and feathers so you can change up your reception look). Appointments encouraged. J. Major's Bridal Boutique, 2400 Park Road, Suite G, 704-372-0082, jmajors.com
Noda Nuptials
As they establish themselves as a new event venue for weddings, (photographer Amy Free shot a surprise wedding there this past weekend!) rehearsals, and private events, Green Rice Gallery in NoDa will host the first "Weddings with Green Rice" event this Sunday from 12 to 3 p.m. at the studio. Local Charlotte wedding vendors from cake designers to floral artists to gown purveyors and photographers will be on hand to meet you, answer questions, and talk about their services. The event is free and open to the public. 451 E. 36th Street, 704-344-0300, green-rice.com