Weekend Arts Events (July 22-24)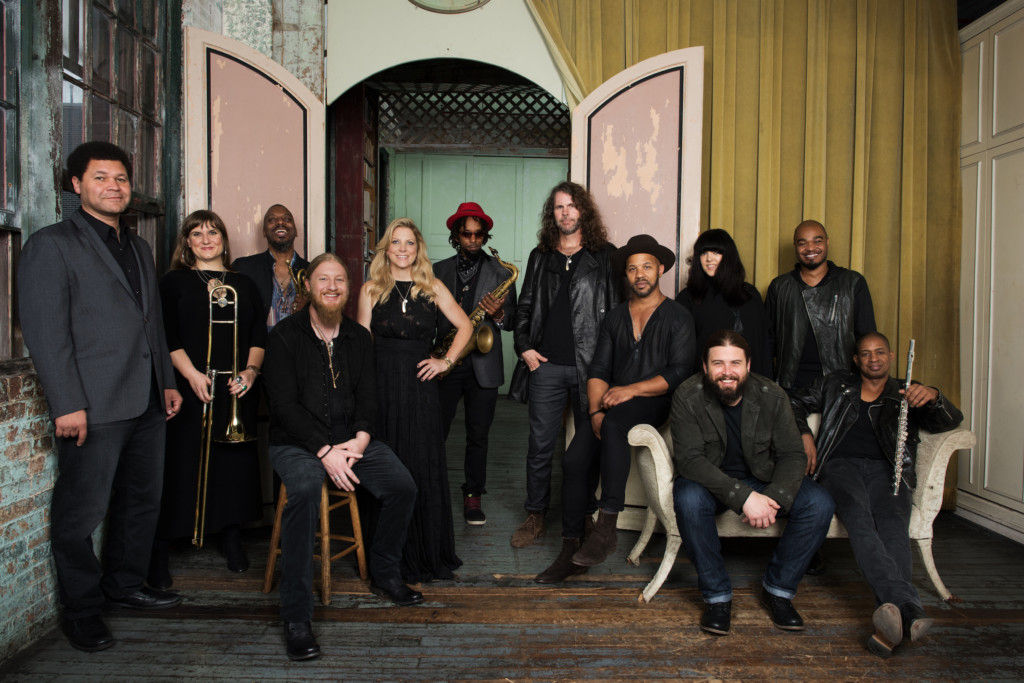 FRIDAY
KOOL & THE GANG
Get down, get down. Kool Kool and his merry gang of jazz-funk-disco musicians crafted such hits as "Jungle Boogie" and "Get Down On It." These are party songs that have transcended 30-plus years. Hear them live at PNC Music Pavilion.
IF/THEN
Modern New York life is detailed in this musical, which is part of the PNC Broadway Lights series. The show hit Broadway in 2014, and now travels around the country on tour. It stops by Belk Theater this weekend.
DISCOVERY PLACE
Kids will be kids—and adults will feel like kids—at this uptown science museum. From live animals to grand experiments of physics, the museum offers a multi-disciplinary adventure. Beyond Rubik's Cube (through Sept. 5) is the first exhibition to focus on the popular puzzle, which has been around for 40 years. Find out what inspired its creation and become an expert with games and activities.
SATURDAY
GWEN STEFANI
Stefani's latest, This Is What the Truth Feels Like, debuted at No. 1 on the Billboard 200 this year. She then hit the road to mark the release of the "breakup album," which is lauded for both its honesty and catchiness. She comes to PNC Music Pavilion.
MARIO THE MAGICIAN
While babies may be discouraged at some shows, this kid-friendly program advertises free admission for infants younger than 2 (who sit on parents' laps). Mario combines classic magic vibes with technology, taking on the role of "inventor" with robotics integrated into the Stage Door Theater show.
RIVER JAM
On Thursdays and Saturdays, River Jam offers free music at the U.S. National Whitewater Center. Check out the center's selection of food and beer, and kick back. This month's lineup includes Big Daddy Love (July 21), Temperance League (July 23), Head for the Hills (July 28), and Koa (July 30).
TWO TO WATCH
Jerald Melberg Gallery is known for showing works from seasoned and internationally recognized artists, but in an unprecedented move, Two to Watch (through Sept. 10) highlights painter Nicholas Napoletano and sculptor Matthew Steele, two young artists who reside in Charlotte.
SUNDAY
TEDESCHI TRUCKS BAND
The husband-and-wife team of Susan Tedeschi and Derek Trucks produces the kind of blues-rock that gets people moving. For the Grammy-winning duo, it's a chance to pause their solo acts and spend more time together. For rock audiences, it's two heavy-hitters for the price of one at Charlotte Metro Credit Union Amphitheatre.
SNOOP DOGG & WIZ KHALIFA
I could be wrong, but as a longtime fan of Snoop, I think I know why this tour is called The High Road. Either way, this powerhouse combo of a rap legend and a contemporary leader in hip-hop is sure to please fans of multiple generations at PNC Music Pavilion.
SARAH JAROSZ
This American luminary is only 24, yet she's headlining stages across the country. You may have heard the performer on "A Prairie Home Companion" or "Austin City Limits," where she's earned a reputation for heartfelt folk.