Weekend Arts Events (July 29-31)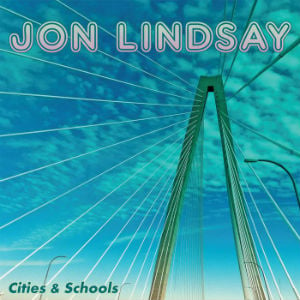 FRIDAY
QC SUMMERFEST
The jazz festival is back for its second year with three days of legendary artists at Belk Theater. Musicians include Boney James (July 29), BWB (July 30), and Jonathan Butler (July 31).
PHILLIP PHILLIPS & MATT NATHANSON
Phillips, an "American Idol" alum, and Nathanson are a likely pairing of folk singer-songwriters. The tunes make for a laid-back evening outside at the Charlotte Metro Credit Union Amphitheatre.
NO VACANCY
This mock-motel at C3 Lab in South End continues its residency. This week, Behailu Academy students present new work created at the space.
JON LINDSAY
Singer-songwriter and one-time-Charlottean Jon Lindsay brings his "Cities and Schools Tour" to Charlotte. The tour, which comes to the Evening Muse this weekend, marks the release of his new record by File 13 Records in Chicago.
SATURDAY
RIVER JAM
On Thursdays and Saturdays (through Sept. 29), River Jam offers free outdoor music at the U.S. National Whitewater Center. Check out the center's selection of food and beer, and kick back. This week's lineup includes Head for the Hills (July 28) and Koa (July 30).
NATIONAL DANCE DAY
"So You Think You Can Dance" executive producer Nigel Lythgoe created this national event, which encourages children and adults to dance. The aim is two-prong: promoting dance to benefit both health and self-esteem. Join others in Wells Fargo Plaza to celebrate.
REED GOLD MINE
The country's first documented gold find was at Reed Gold Mine, 45 minutes east of Charlotte. Nearly 220 years after it was built, the mine is a North Carolina Historic Site. Gold panning is available for $3 from April through October.
SUNDAY
NASCAR HALL OF FAME
The NASCAR Hall of Fame has 40,000 square feet of exhibition space to give visitors a look at racing history. The ongoing Champions exhibit highlights recent winners in NASCAR's three national touring series.
LIBERTY WALK
This self-guided tour for history buffs is free. Stroll through uptown to the 18 points that tell the early history of the region through markers and text. Pick up a brochure at the Visitor Info Center at 501 S. College St. (in the Charlotte Convention Center), or just start in front of the Wells Fargo Plaza at 301 S. Tryon St. and follow the markers for a trip through the city's Revolutionary War days. The "Charlotte Liberty Walk" app is available at handheldhistory.com.