Weekend Social Events, Nov. 17 to Nov. 20
It's the final weekend before Thanksgiving and the holiday season begins. Plan accordingly.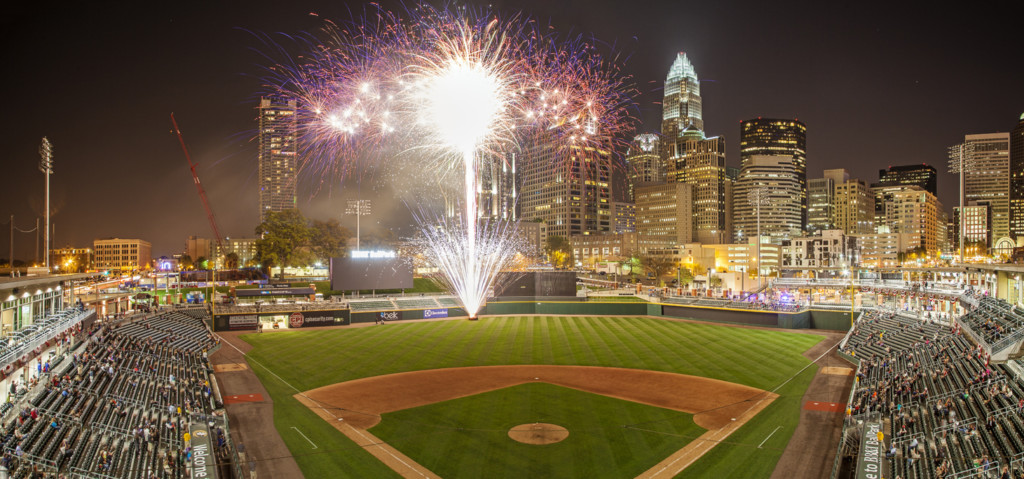 Thanksgiving's only a week away, and that likely means this is the last weekend in Charlotte for you before the holiday or the last weekend in Charlotte without a slew of guests. Enjoy the weekend while you can. See y'all out there!
Thursday, Nov. 17
Saints vs. Panthers
New Orleans comes to Charlotte tonight to take on the Panthers in an all-important primetime conference game. There are, of course, so many places to watch the game if you didn't score tickets, but here are two particularly great bars from which to watch the action. The game starts at 8:15 p.m.
Tavern on the Tracks
Thursday specials include $8 margarita pitchers. There's really not much else to say. Tavern on the Tracks is at 1411 S. Tryon St.
Valhalla
You can sip your beer here and wave across the street to Charlotte's own French Quarter and be glad you live here and not in the Saints' hometown. Valhalla is at 317 S. Church St.
Friday, Nov. 18
Cookies and Cocktails
Two of the world's greatest gifts in one evening. Do we need to say more? A $37 ticket buys you four cocktail samples and specialty cookies. The sweet evening is at Bubble, 210 E. Trade St., from 8:30 p.m. until 11:30 p.m. Buy your ticket here.
Bourbon Barrel Reserve Release Dinner
A 14-year-old bourbon has just been tapped, and you're invited to dinner to go along with it. This dinner pairs Glenfiddich 12-year, 15-year, 18-year and 21-year, in addition to the 14-year-old Bourbon Barrel Reserve, and features food pairings created by The Ballantyne Hotel and Lodge's, 10000 Ballantyne Commons Parkway, culinary team. Dinner costs $95 per person (plus tax and gratuity), and reservations are required. Call 704-248-4100 to reserve your spot.
Charlotte Moonshine Festival
May the odds be ever in your favor tonight. A $37 VIP ticket, which is all that's left, buys you 15 samples of the potent liquor and entrance to the party from 6 p.m. until 11 p.m. The event is at Rooftop 210, 210 E. Trade St. Buy your ticket here.
Science on the Rocks
The adults-only monthly gathering at Discovery Place, 301 N. Tryon St., is all about Genghis Khan. The evening features an "Ultimate Warrior" obstacle course, a sumo wrestling contest and more. Come dressed as your favorite movie warrior from the and you could win the night's costume contest. The party is from 5 p.m. until 9 p.m. Tickets cost $10 in advance or $12 at the door. Buy your ticket here.
Saturday, Nov. 19
Release the Funk Sour Beer Fest
Every year, Salud gets sour. Today is that day. Nearly four dozen sour brews will be on tap today, and a (remarkably expensive) $74 ticket gets you unlimited samplings. The annual party is at the Neighborhood Theatre, 511 E. 36th St., from noon until 4 p.m. Buy you ticket here.
B4 Care Ring
The tagline for this party is: beer, bands, brats and bourbon, so you pretty much know what to expect here. Tickets to this party cost $35 and include three drinks, dinner, access to live music and both the live and silent auction, validated parking at the Hearst Tower garage and a donation to Care Ring. The fun is at Flight, 314 N. College St., from 4 p.m. until 10:30 p.m. Buy your ticket here.
Beer Quest
Thirty-five breweries descend upon BB&T Ballpark, 324 S. Mint St., today for this huge beer fest. These breweries will have 75 beers on hand for sampling, so perhaps pace yourself. A ticket costs $50, and the event runs from 1 p.m. until 5 p.m. Buy your ticket here.
Rural Hill Oyster Roast
This annual party is back tonight, and it's a much-awaited mid-autumn outing. A $12 ticket buys you a bucket of about nine steamed oysters with lemons, crackers and cocktail sauce. Say goodbye to being outdoors for a while with this party at 4431 Neck Road in Huntersville. The roast is from 1 p.m. until 4 p.m. Buy a bucket here.
Sunday, Nov. 20
Final Huzzah
The Renaissance Festival says goodbye today after its annual run, so you have one final chance to see jousting in 2016 (we assume). The fair is open from 10 a.m. until 5:30 p.m., and tickets cost $24. The fun happens at 16445 Poplar Tent Road in Huntersville. Buy your ticket here.
VTGCLT Winter Market
Start your holiday shopping at this annual market at The Fillmore, 820 Hamilton St. Along with 60 vendors, King of Pops, Hart's Soda Shop, Bleu Barn Bistro and New Wrap Order will all be on site. The market is open from 11 a.m. until 5 p.m., and tickets cost $2 at the door.
Verify dates, times, prices, and other info at the web addresses listed for each event.
Be sure to bookmark www.charlottemagazine.com/Blogs/Dusk-Till-Dawn to stay plugged into Charlotte's nightlife and social scene. Click here to sign up to receive the weekly Dusk Till Dawn e-newsletter.
Want your event featured in Dusk Till Dawn? Follow me on Twitter @Jared_misner and let me know about your event, or send me an email at dusktilldawnblog@gmail.com.