Weekend Visit: A Trip to Staunton, Virginia
Most mountain towns pull you outdoors. This cozy destination has plenty to explore indoors, too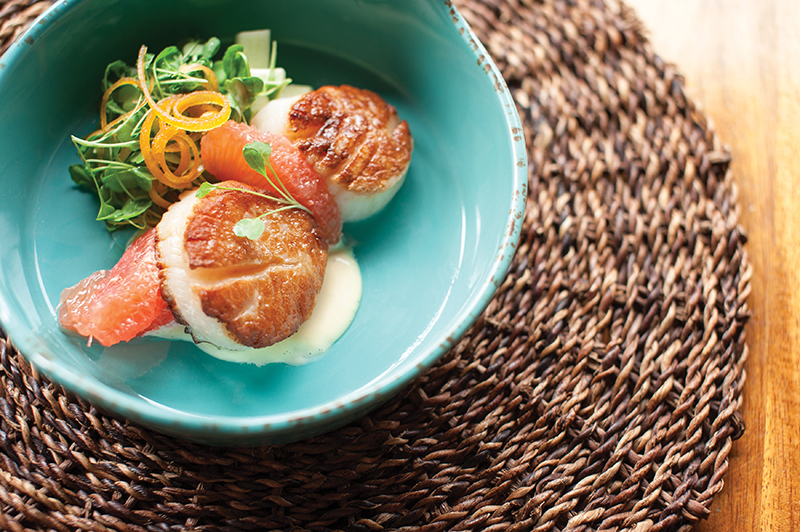 TUCKED BETWEEN SHENANDOAH NATIONAL PARK to the east and George Washington and Jefferson National Forests to the west, Staunton, Virginia, is a mountain town that draws visitors off hiking trails and into quirky shops, cafés, and museums. The walkable city of 25,000, about four hours north of Charlotte, welcomed a new historic hotel last year, further fixing its status as a destination for history buffs and the culturally inclined.
Eat
The Shenandoah Valley produces a quarter of Virginia's agricultural products, so farm-to-table restaurants are the norm here. Chef Ian Boden of The Shack is a two-time James Beard Award semifinalist; try his prix fixe three- or four-course menu on Friday and Saturday evenings or brunch on Sunday. Like The Shack, tables at intimate Zynodoa are often booked for dinner, so for a last-minute meal here, have a seat at the bar. If you're waiting for a table, or just looking for a pre-dinner cheese board, head one block west on Beverly Street to Yelping Dog, a wine-and-cheese bar with a knowledgeable staff and a $9 gourmet grilled cheese sandwich.
Stay
From the outside, The Blackburn Inn looks massive and stately, with tall windows and a grand entrance marked by four pillars. But inside, the historic hotel feels cozier. After a decade-and-a-half of planning, the inn opened last year with 49 rooms, a rooftop lookout, and gorgeous spiral staircases. Breakfast in the on-site restaurant, Second Draft, isn't complete without a freshly baked croissant delivered every morning from Réunion Bakery in town.
Do
Visit the Woodrow Wilson Presidential Library and Museum; a $15 ticket includes a guided tour of the 28th president's birthplace and a self-guided walk through the adjoining museum. In the evening, see a show at the American Shakespeare Center where actors "do it with the lights on," 1592-style. The Blackfriars Playhouse, the world's only recreation of Shakespeare's indoor theatre, doesn't use spotlights or microphones. This month, see Midsummer 90, a 90-minute adaptation of A Midsummer Night's Dream. As goes the quote from the play, "And though she be but little, she is fierce." Welcome
to Staunton.
---
Relax, They'll Drive
Dozens of vineyards and breweries are scattered in the foothills near Staunton. Need a designated driver?
Book a ride with Valley Hop On Tours for yourself and up to 13 of your friends. Its 151 route—which offers pick-up and drop-offs at The Blackburn Inn among other places—makes four stops during a six-hour trip for $60 per person. Riders choose where they'd like to stop from a list of 12 vineyards, breweries, cideries, and distilleries. Our dream itinerary looks something like this:
Stop 1: Devils Backbone Brewing Company
Drink this: O'Fest, Oktoberfest Lager
Stop 2: Bold Rock Hard Cider
Drink this: Carolina Apple, Hard Cider
Stop 3: Silverback Distillery
Drink this: Mini cocktail flights made with the mother-daughter-owned distillery's Strange Monkey Gin, Blackback Bourbon, and more
Stop 4: Veritas Vineyards
Drink this: Cabernet Franc (or do a tasting of six to 10 wines for $10)