What Designers Say You Need to Buy Now for Spring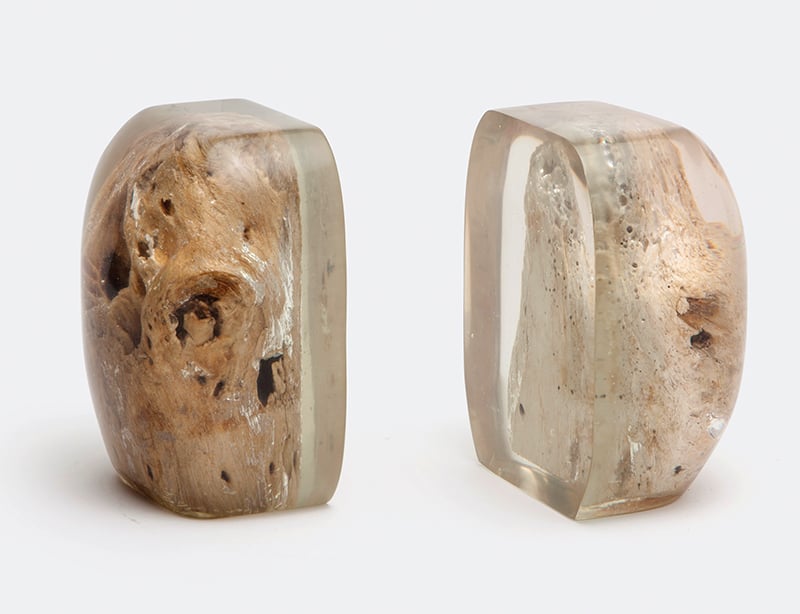 WHAT'S ON TREND right now may not be come spring, so we turned to designers Traci Zeller of Traci Zeller Designs and Anne Miller of Miller House Interiors to give us the scoop on what's next in interior design. Here's a look at what these two designers are coveting for spring.
---
Charlotte Home + Garden: What trends do you anticipate seeing this spring?
Traci Zeller: I'm still seeing a lot of color. The popularity of gray for the past few years has created the perfect background for fresh, bold color in furniture, fabric, and accessories, and that's not going anywhere anytime soon. I expect to see a resurgence of the color red. True red has been scarce for a while, although we've seen both softer shades like coral, terra cotta, and deeper shades like merlot and oxblood. Alessandra Branca has always done red, and her fabrics from several years ago for Schumacher helped to pave the way. Plus, our memories of the ubiquitous red dining room have faded, so now it feels new.
I'm delighted to say that florals are still popular and growing even bolder and more modern in spring 2018. Floral patterns are my favorite way to start a whole-house color palette, whether it's bright and bold or soft and calming. It always works when it's true to the color combinations seen in nature.

Anne Miller: Look for bold colors and playful patterns to make a strong comeback, especially in reds and oranges. Designers will also be using sculptural furniture pieces to make an impact. One of my personal favorite things I'm seeing is the wabi-sabi vibe. Use the beauty of organic, imperfect materials to create a relaxed, effortless space. Those, mixed with the warm metals (think rose gold and copper) that are coming back in vogue, would offer a fabulous contrasting mix.
CHG: What are some key pieces you'd recommend someone buy now that are great examples of these upcoming spring trends?
TZ: I'm still playing with softer shades of red, but I love the idea of using true red as an unexpected accent. An embroidered monogram in red is absolutely lovely on pink napkins. The blush trend is still really strong, and using red makes blush more au courant. Tole flowers, whether as a chandelier, hung in a shadow box, or used as table decor, are the perfect way to incorporate both the sculptural and floral trends. I'm especially fond of Tommy Mitchell's wall decor and light fixtures from Visual Comfort and Crystorama.
AM: Be on the lookout for old, natural wood accents, like coffee tables or side tables. They're great for a statement piece, or for toning down a more formal space. A funky, sculptural chair can also really shake up a room, and is a great conversation starter. Or, treat yourself to a one-of-a-kind metal or pottery piece by a local artisan. And pillows! Pillows are a great way to freshen up without commitment. Bring a pop of some unexpected red, fuchsia, or marigold into your existing rooms. You'll be surprised how fresh it feels.
CHG: What trends from fall do you think will continue to prosper in the spring?
TZ: Think pink! The blush trend is still everywhere, and I absolutely love it. I use blush as a neutral, truly. It is the perfect companion for all shades of blue, but especially navy, mossy greens, deeper reds, and even soft yellow. Forget the feminine vibe that people associate with pink. I promise you can use blush in ways that aren't overly girly or juvenile. Remember that pink was originally a boys' color! The key is not to mix blush with other pastels. Plus, blush is flattering to everyone, and if you are over the age of 18, you'll appreciate the soft glow it lends to a room.
AM: The craze for clear acrylic furniture will still be going strong in 2018, with good reason. I can't think of a better way to lighten up a space, or bring just the right touch of modern into a classic interior. Fun, boldly patterned wallpaper will also stick around.
CHG: Of those fall 2017 trends that will be here to stay, what key pieces should someone buy now?
TZ: I'm coveting the blush bedding from Legacy Home that I saw at High Point Market in October. That, to me, is an easy and wonderful way to incorporate the blush trend. The blush bedding looked divine mixed with charcoal gray velvet. If blush bedding feels like too much or doesn't work with your existing decor, make pillows out of a floral pattern that uses your existing colors and also incorporates a soft pink.
AM: Try freshening up a powder room with some wallpaper that makes your heart a little lighter when you see it. There is something out there that will bring an instant smile when you see it the first time. Buy that one! And that spot where you really need a table, but it just looks too cluttered? Put a small acrylic table there. Problem solved.