What to See at CPCC's 2019 Sensoria Literature and Arts Festival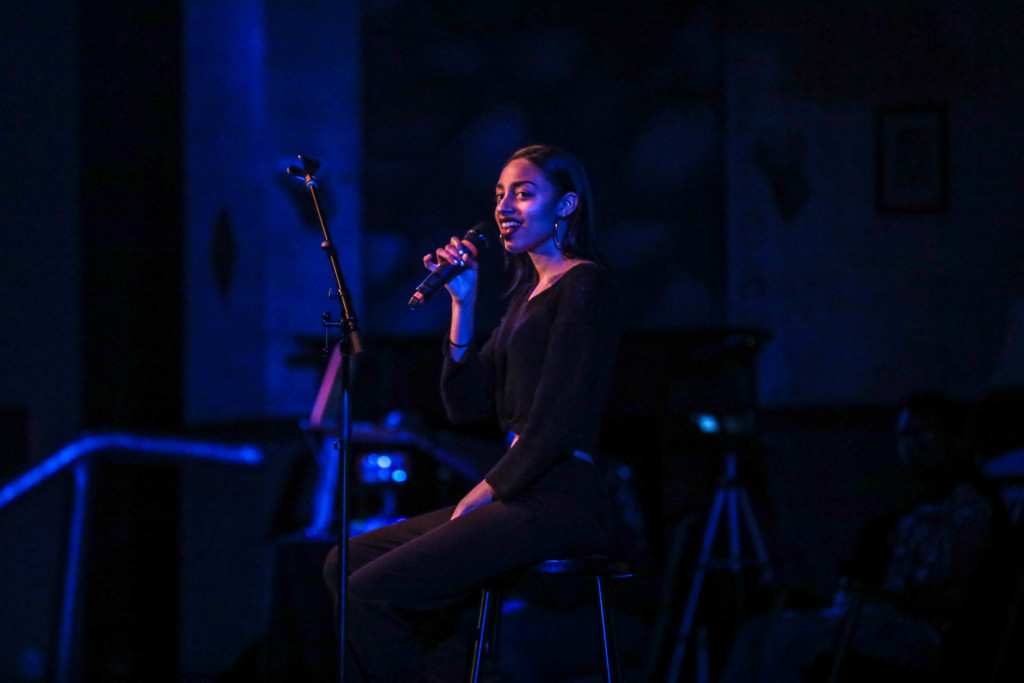 BEGINNING APRIL 5, Central Piedmont Community College hosts Sensoria, its widely anticipated festival which celebrates literature and the arts. What began in 1993 as a spring literacy festival has grown into nine days of merriment with far-reaching expressions. The name Sensoria, which became official in 2006, is a testament to the festival's purpose as it aims to showcase all art, not just literature. "We want to be holistic in the way that we showcase all art," says Amy Bagwell, coordinator for the festival.
Each year, Sensoria welcomes more than 15,000 people to engage in thought-provoking and crafted presentations that focus on four pillars: literature, live music, theatre and dance, and visual arts. Here are just some of the must-see artists, writers, and performances this year:
---
Literature: Hanif Abdurraqib, Poet and Essayist
Attendees will have two chances to hear Abdurraqib read some of his work, including prose from his latest book, Go Ahead in the Rain: Notes to A Tribe Called Quest. His latest release focuses on the legendary rap group and his connection to their music. Both of his past books, one a collection of poetry and the other of essays, have received awards and accolades. His collection of essays, They Can't Kill Us They Can't Kill Us, was named a book of the year by NPR, Oprah Magazine, and The Chicago Tribune, among many others.
---
Visual Art: Andrea Vail, CPCC Visual Arts instructor and Interdisciplinary Artist
Not only is CPCC one of the Carolinas largest community colleges, but the diversity that encompasses each of the six campuses is unmistakable. "Bridging," Vail's "collaborative, multi-campus textile work," serves as an illustration of the community college's varying demographics. Some of Vail's other projects include "Signaling Hello," an initiative that aims to communicate sincere encounters with pedestrians; and "DancePartyPotty," an installation at the McColl Center in response to the 2017 "HB2" law. Vail received her MFA from Virginia Commonwealth University.
---
Music and Dance: Stravinsky's 'Les Noces'
In community fashion, CPCC Music and Dance has partnered with UNC Charlotte for a program that includes a UNCC Percussion Ensemble-led piece, a tap performance from UNCC Dance students, a work performed by CPCC Ballet students, and the aforementioned masterwork by Stravinsky. That titular piece, "Les Noces," comes with original choreography from CPCC Dance Discipline chair Clay Daniel, direction from CPCC Arts Division director Alan Yamamoto, CPCC Dance students, and vocalists and pianists.
---
Theatre: Our Town
Our Town, the beloved play created by Thorton Wilder in 1938, will be opening performances to kick off Sensoria. The Pulitzer Prize-winning tale takes the audience through the small-town drama of Grover's Corners and aims to speak to the human experience. It's ironic, however, that such an intricate goal is achieved with just a few chairs on stage. But this minimalist set and clever store manager have withstood the test of time. Tickets to all six performances can be purchased here. "We are doing [this play] as part of a national celebration of the 80th anniversary of what the playwright Edward Albee hs called, 'the greatest American play ever written,'" said Tom Hollis, drama instructor at CPCC.
---
What's New This Year?
CPCC's highly-anticipated Business and Accounting Week will be combining timelines with Sensoria. Bagwell and the festival's team are making an effort to push art out of its typical bounds and continuing to make Sensoria more accessible to all interests. Students and community members will have the opportunity to hear from successful business professionals, such as Cheslie Kryst, Miss North Carolina USA 2019, and Reginald Bean, Vice President of Culture, Engagement and Stewardship.
"Perfiles Latinos de Charlotte," a panel co-presented with the Charlotte Bilingual Preschool, will feature distinguished latino/a/x professionals and leaders who have built careers out of making a difference within the community. Although the panel will be conducted in Spanish, interpreters will be at the discussion for English-speaking attendees.
Also: Chef Bruce Moffett presents his new book at a April 9 event. Read more about the Bruce Moffett Cooks here.​