What's in a wellness coach?
Wellness coach Maureen Carlomagno launches partnership with Plaza Midwood's m.e. boutique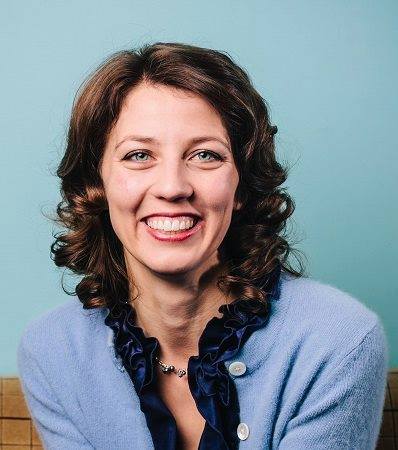 Maureen Carlomagno sees it all the time – women get engaged and are thrilled with the excitement of planning a wedding only to become stressed, resentful and overwhelmed as the big day grows closer.
"It's an emotional time," Carlomagno said. "Social support and surrounding yourself with positive influences is crucial."
Carlomagno, founder and owner of Your Wellness Coach, has been in the health education and wellness industry for over a decade. Two years ago, she launched her own consulting firm and began working with brides last fall – providing advice and support on everything from weight management to maintaining stress.
The Boston University graduate books clients for an eight-week course. Packages are available for brides or couples. Carlomagno customizes each package to fit the client, tackling issues such as healthy body weight, breaking bad habits, self-care techniques, improving personal relationships, communication and cultivating a sense of empowerment.
"I like to talk to my clients about their goals," she said. "Some people really want to focus strictly on weight management, exercise and nutrition. Some people want help with relationships, communication and time management. I focus on the outside of an individual and the inside."
In order to provide her clients with the best pre-wedding care possible, Carlomagno has launched a partnership with Plaza Midwood's m.e. boutique to offer a "Be Beautiful Inside and Out" package, which offers one-stop spa and salon services for brides (and grooms) as well as an eight-week session with Carlomagno.
Brides can pick services, such as facials, massages, skincare treatments or a wellness session, a la carte or as a bundle.
"Often, if you don't tell a salon or spa vendor that you're getting married, you may not get the best service or what you really want," she said. "We want to give brides exactly what they want, provide the services they need and take care of little things that would cause stress so she can enjoy every moment."
Visit www.your-wellness-coach.com for more information.
Carlomagno's Tips for Brides-to-Be
Don't wait to get healthy. Start now.
Stress shouldn't get the best of you. Don't be afraid to ask for help.
Support systems are crucial. Surround yourself with positive influences.
Talk it out. Communication with your partner, family and vendors is key.
{SPONSORED}