Wheels Through Time
From the executive editor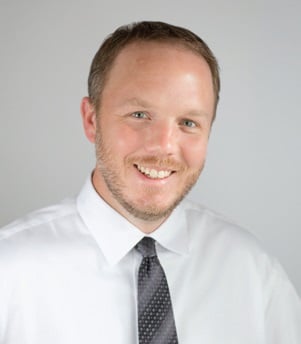 It was, the newspapers said, the "most brilliant and glorious day [in] the history of Charlotte." On October 28, 1852, the first train rolled in. The townspeople shot fireworks into the night sky near where the Epicentre now stands. They threw a big barbecue.
Chuck McShane describes the celebration in detail in this month's installment of our history series, "Whistles to War." The story starts in the days before the railroad, before Charlotte was connected to anything but Charlotte, and it outlines the political maneuvering that took place to change that. There were arguments with the state, with the locals. But when it came time to act, the town residents bought $100,000 in stock and the town government pitched in $100,000 more. More than politics or money, the railroad was willed here by sheer, united enthusiasm.
Imagine where we'd be today without it.
I thought about Chuck's story as I read The Charlotte Observer the other morning and saw news that the Charlotte Area Transit System's proposed red line commuter train to Lake Norman might be dead. The original plans for the red line were to build it on an existing Norfolk Southern Railroad line that's hardly used today. Norfolk Southern uses another nearby line, the N.C. Railroad, to move most of its freight in the region. But Norfolk Southern pays the state for the right to use that line, and it wants to keep the other line as a backup, just in case there's a falling out. Charlotte transportation folks studied building new tracks to Lake Norman, and that cost projection came in at about $416 million, according to the paper. That's twice the original estimate, and it might be too much.
With more people moving here every day, how we get from place to place will be one of the most important questions we face. Look at our list of 50 things every Charlottean should do. Associate editor Virginia Brown developed the list, and the 20-page story will make you smile and laugh and, hopefully, cause you to think about your place in our city. In several entries, it is a call to action, a call to get up and experience Charlotte. At a time when technology delivers to us a constant helping of things we "like," this story asks you to put forth the effort to get to know the city in different ways, because what makes Charlotte great isn't that it is one thing or another thing, but all of its parts together, and to understand it, you have to go.
Movement is hugely important to people. Think of our bodies. As we age, we walk slower, our brains don't fire as quickly, and our circulatory systems develop bottlenecks. We try to combat aging with exercise, with constant renewal, like a man nicknamed Mr. Happy did.
David Cribbs had brain cancer. As you'll see in Michael Kruse's thought-provoking exploration into the art of the obituary, Cribbs continued to work out, right to the end. In his obituary, Cribbs made sure to include his swimming buddies at the Harris YMCA, people who helped him stay active, stay moving, stay happy.
Charlotte is a young city. But there are signs of health problems ahead if we don't fix them now. We can learn from our history. We won't be able to keep Charlotte moving simply by adding more lanes and tolls. We have to think of another way, like they did 150 years ago.
Back then, it took eight days to transport goods from Charlotte to Charleston, until a forward-thinking, passionate town decided that there was no way the future would pass us by.
Michael Graff