Where to Find Fall Coffee Drinks in Charlotte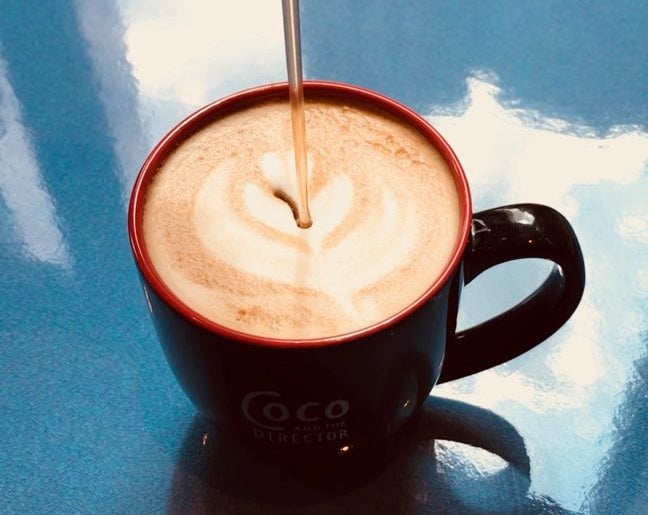 IT'S NOT BASIC if it's not pumpkin spice, right? If you're craving some seasonal flavors to get you in the fall spirit, look no further than these Charlotte coffee shops pouring up autumn-inspired sips.
---
Bourbon Spice Syrup Drinks
Availability: Now available
This cool uptown coffee spot is allowing you to add the new Bourbon Spice Syrup to any drink for fall. Some of the sweater weather superstars? Bourbon Spiced Mocha ($5), Bourbon Spiced Latte ($4.75), and the Bourbon Spiced Cold Brew ($5).
Pistachio Brittle Café Crème
Availability: Now available
Combining pistachio cardamom simple syrup, espresso, and milk, this nutty coffee drink is an innovative take on fall flavors. And, topped with pistachio brittle pieces, it stays in line with Amélie's usual menu of sinfully delicious treats.
Rotating Fall Drinks of the Week
Availability: Rotating as of September 10
Reid's has many autumnal coffee options on deck, but you'll have to stop in on the right week to try a specific one. The uptown location of the upscale food shop will be offering a rotation of the following flavors for their "drink of the week" this fall: S'mores Mocha, Honey Vanilla Latte, Vanilla and Cinnamon Latte, Salted Caramel Latte, Turtle Mocha, Peppermint Mocha, and, of course, Pumpkin Spice Latte.
This week (September 10-16), it's the Creme Brûlée Latte. On Monday, September 17, the Vanilla Cinnamon Latte takes the stage, and the Honey Vanilla Latte takes over from September 24-30.
Sea Salt Pumpkin Spice Iced Latte
Availability: Releasing September 17
A chilled twist on fall's basic beverage, this salty sip will be a nice change from the PSLs of autumns past. Waterbean has four locations: Cornelius, Huntersville, uptown, and at the Whitehall Corporate Center.
Fall Spice Latte and "Oatchata"
Availability: Fall Spice Latte releases September 20; Oatchata is on Packard Place menu until late November
NJC groupies, the Fall Spice Latte is back. The localized seasonal latte mixes sugar, cinnamon, allspice, cardamom, and ground mace with a few shots of espresso and Homeland Creamery milk. It is available at all five NJC locations in the Charlotte area.
If you live or work near the Packard Place location at 222 S. Church Street, you can enjoy the exclusive "Oatchata." The cold, oat milk-based drink has been a customer favorite for weeks according to the staff and will stay on the menu until late November.
Autumn Signature Beverages
Availability: Available as of October 1
This new and popular coffee shop on Commonwealth Avenue has released a full menu of autumn coffee drinks. From their Southern Spice Latte to the Hot Apple Cider to the Campfire Cappucino (complete with a brûléed marshmallow fluff and cocoa garnish), you can't go wrong with Undercurrent's festive beverages this season.