Why elaborate proposals don't really matter
The art of not overthinking it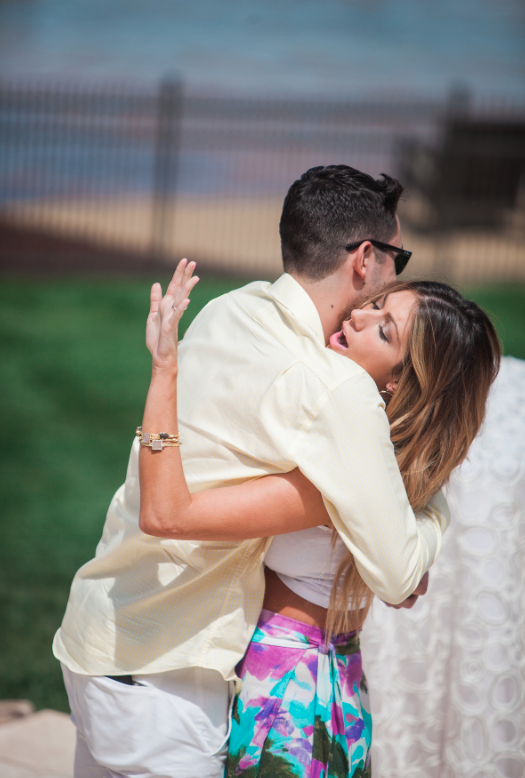 Imagine you and your significant other are watching your favorite NBA team. In the middle of halftime, lights dim and you suddenly see your name and face appear on the jumbotron. But it's not the kiss cam. The next thing you know, your boyfriend is down on one knee in front of thousands, asking for your hand in marriage as confetti spews from the rafters and strangers begin clapping incessantly – at least, you think that's what he's asking because it's so loud in the stadium it's hard to understand a word of anything.
It's no secret that ladies think about their proposal story long before a man even comes into the picture. But in a day of synchronized dancing and YouTube sensations, the pressure on guys is in full force as the world points to them saying, "Do it bigger. Do it better. Make it on Ellen."
Listen up, fellas. Truth be told, most girls prefer sentiment over sensation. Put your heart into your proposal, but don't overthink it. Check out these five tips before popping the question.
Be sentimental. Take her back to the park you first met. Ask her to dance to your favorite song.

Ask her dad. A recent study by the not showed that 82 percent of brides wanted their fiancé to ask dad's permission first.

Speak from your heart. A few thoughtful words about how wonderful she is will go a long way.

Get the numbers right. Before you propose, make sure you know if she wants a big, extravagant celebration afterward, or would rather keep it intimate.

Ask the question. Sure, the ring and bended knee is a giveaway but don't forget to ask, "Will you marry me?" (Surprisingly, a lot of guys forget this).