Winter at the Farmers Market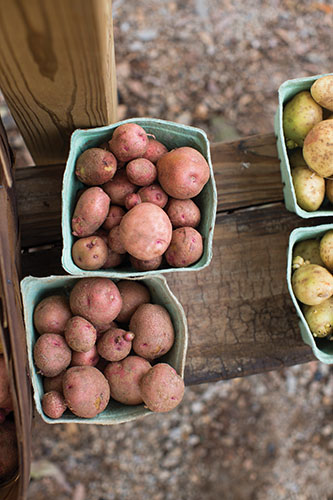 DEVOTED FRESH-FOOD FANS fill farmers markets in the summer and fall, but many become scarce as cooler weather approaches. Winter offerings of greens and root vegetables, and homemade breads, pastries, and jams remain plentiful at year-round markets all season.
Matthews Community Farmers' Market
Located in downtown Matthews, this producer-only market is a favorite of local residents and chefs. All market products (except seafood) are grown, raised, or made within 50 miles. From December through March, the market is open Saturdays, 8 a.m. to 10 a.m.
Charlotte Regional Farmers Market
This large market on Yorkmont Road is one of four regional markets owned by the state of North Carolina. The market has weekday and weekend hours; it is open Tuesday through Saturday, 8 a.m. to 5 p.m. from October through March.
Davidson Farmers' Market
Just down the street from Davidson College, the Davidson Farmers' Market is producer-only, with products coming from within 100 miles. The market is open two Saturdays a month through March from 9 a.m. to noon; December 13 and 20, January 10 and 24, February 14 and 28, and March 14 and 28.
Atherton Market
This year-round market in South End is open Tuesday (10 a.m. to 7 p.m.), Wednesday through Friday (10 a.m. to 2 p.m.), and Saturday (9 a.m. to 2 p.m.). The indoor market is located beside the LYNX Blue Line, and its Saturday market creates a festival-like atmosphere.