Wish Upon A Wedding The Carolinas Chapter Launch Party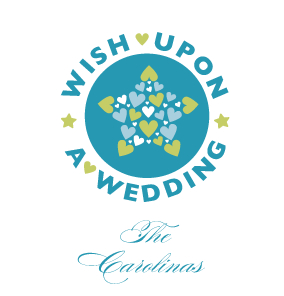 The Lounge at Phillips Place was the place to be last night for the official launch party for the Carolinas Chapter of Wish Upon A Wedding. The nonprofit organization, founded this year in January in California by Liz Guthrie and Sasha Souza, grants wedding wishes to terminally ill brides and grooms. These wishes happen through wish granters—those who enlist to volunteer their time, professional services or talents to help.
President, Ivy Robinson, spoke to attendees to explain the nonprofit, how the organization works, where it will be granting wishes, and how ANYONE can be involved by simply donating their time, skills, services, or talents.
Many wedding planners, hair and make-up artists, photographers and caterers were in attendance mixing, mingling, drinking, and eating with Charlotte area wedding professionals, brides-to-be, and friends and family of guests, board members, and event staff.
Apps and hors d' oeuvres were donated by Best Impressions Caterers, One Catering, Plate Perfect Catering, Maggiano's, Eat Here Now, La Tea Da's, Nolen Kitchen, and Big View Diner. Delicious desserts were provided by Cheesecake, Etc. and Polka Dot Bake Shop.
F8 Photo Studios was on-hand with a photo booth (always a popular party item!) and North Carolina brewery LoneRider Brewing Company supplied beer. The dynamic photography duo, Cunningham Photo Artists, took care of photography and video while Vinnie Esposito and his team from Split Second Sound handled music and lighting and kept people on the dance floor. Mike Santoro brought in his baby grand piano and entertained with a nearly perfect Billy Joel impression on the keys and vocals.
Want to be a wish granter? Email the chapter's volunteer coordinator, Debra Hall.