Wish Upon a Wedding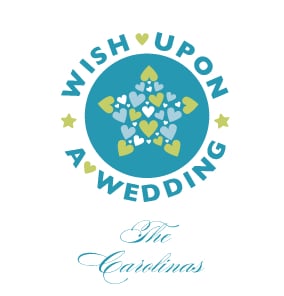 Charlotte wedding planner extraordinaire Ivy Robinson has been named the President of the Carolinas chapter of Wish Upon a Wedding.
Similar to the popular Make-A-Wish foundation for children, WUW grants wedding wishes—a fabulous wedding by wedding professionals in the bride's area—to brides-to-be who are terminally ill and have been diagnosed with less than three years to live. Three wedding wish levels are available—Urgent, Boutique, and Romantic—based on the patient's limitations and life expectancy. To be considered for a wish, brides complete a wedding request application, which the board will then review, and, if approved, the wish granters in the bride's local area will get to work planning her wedding!
Founded in January of this year by uber-wedding planner Sasha Souza, the organization now has a database of more than 400 volunteers to help in granting wishes. Headquartered in San Francisco, and with established chapters in Orlando, Chicago, Los Angeles, and New York, the organization plans to expand in cities throughout the U.S. Its ultimate goal is to offer wedding wishes in every major city across the country.
Hearing about such a great organization and non-profit for brides and knowing that Charlotte wedding professionals will now be helping grant wedding wishes makes us smile.
Charlotte wedding professionals with questions or want more information about volunteering their time and services should contact Ivy for more information.
We can't wait to hear about the first Wedding Wish granted in Charlotte so we can tell you all about it!